Footy Colours Day
Footy Colours Day at SHGC is an exciting day where staff and students get to proudly display their team spirit. This year, the SRC and Health and P.E Department joined forces in hosting the day as part of Health and P.E Week.
Football themed inflatables were set up in the College hall with prizes to be won and a sausage sizzle was held at lunchtime.
We hope everyone enjoyed the day.
#SacredHeartGirlsCollege_Oakleigh #alwaysstrivingupwards #anadventurousheart #footyfever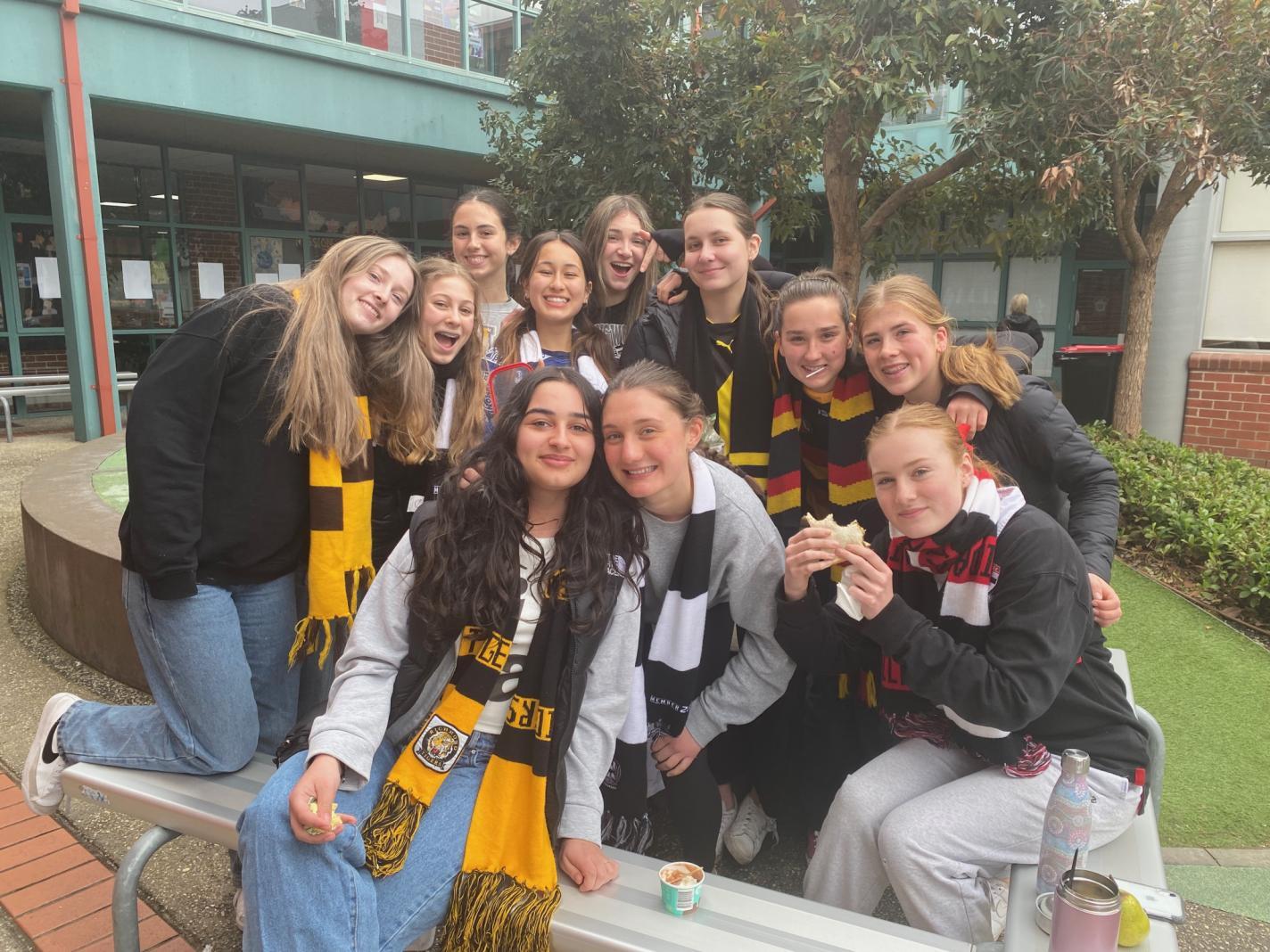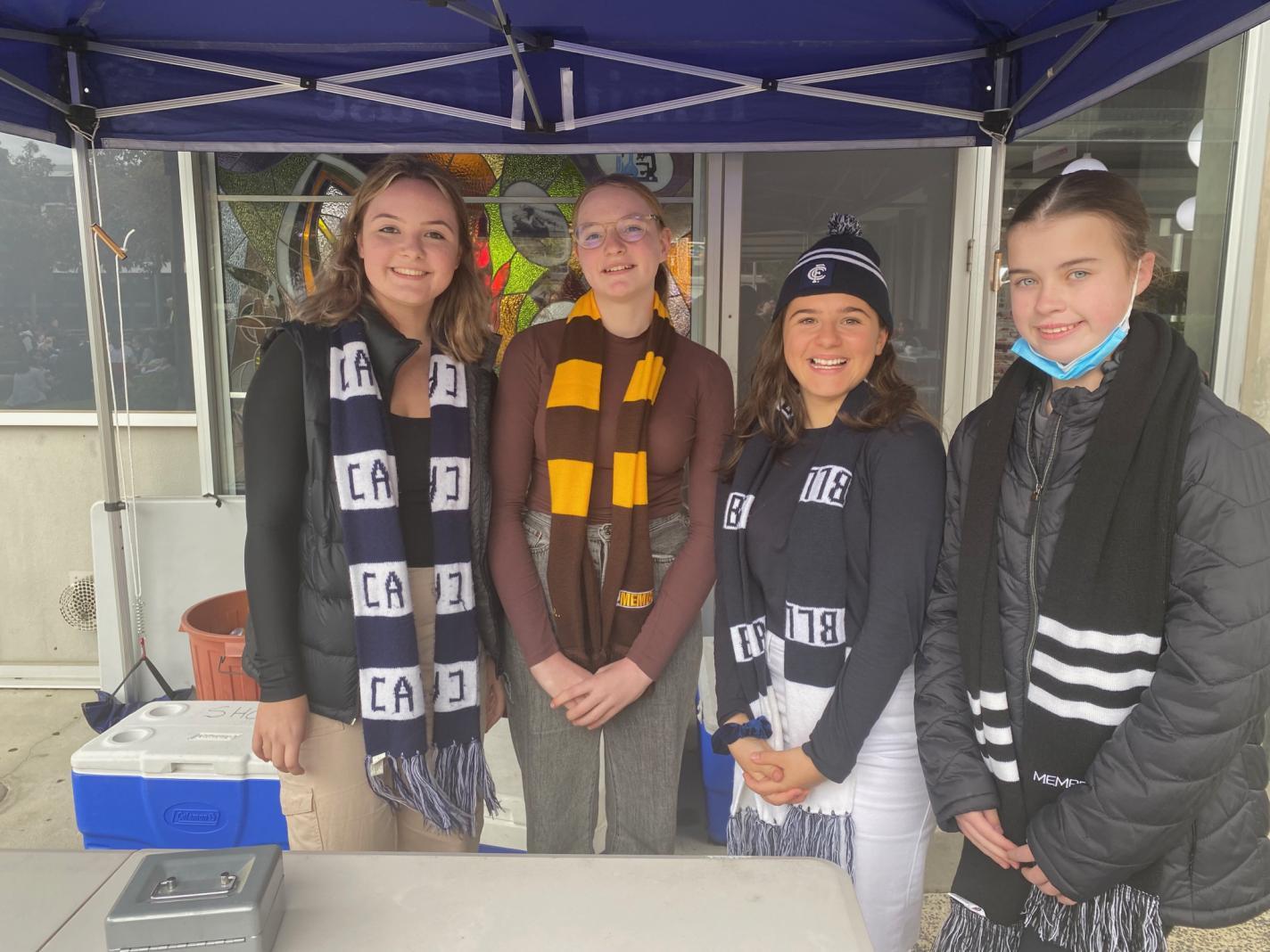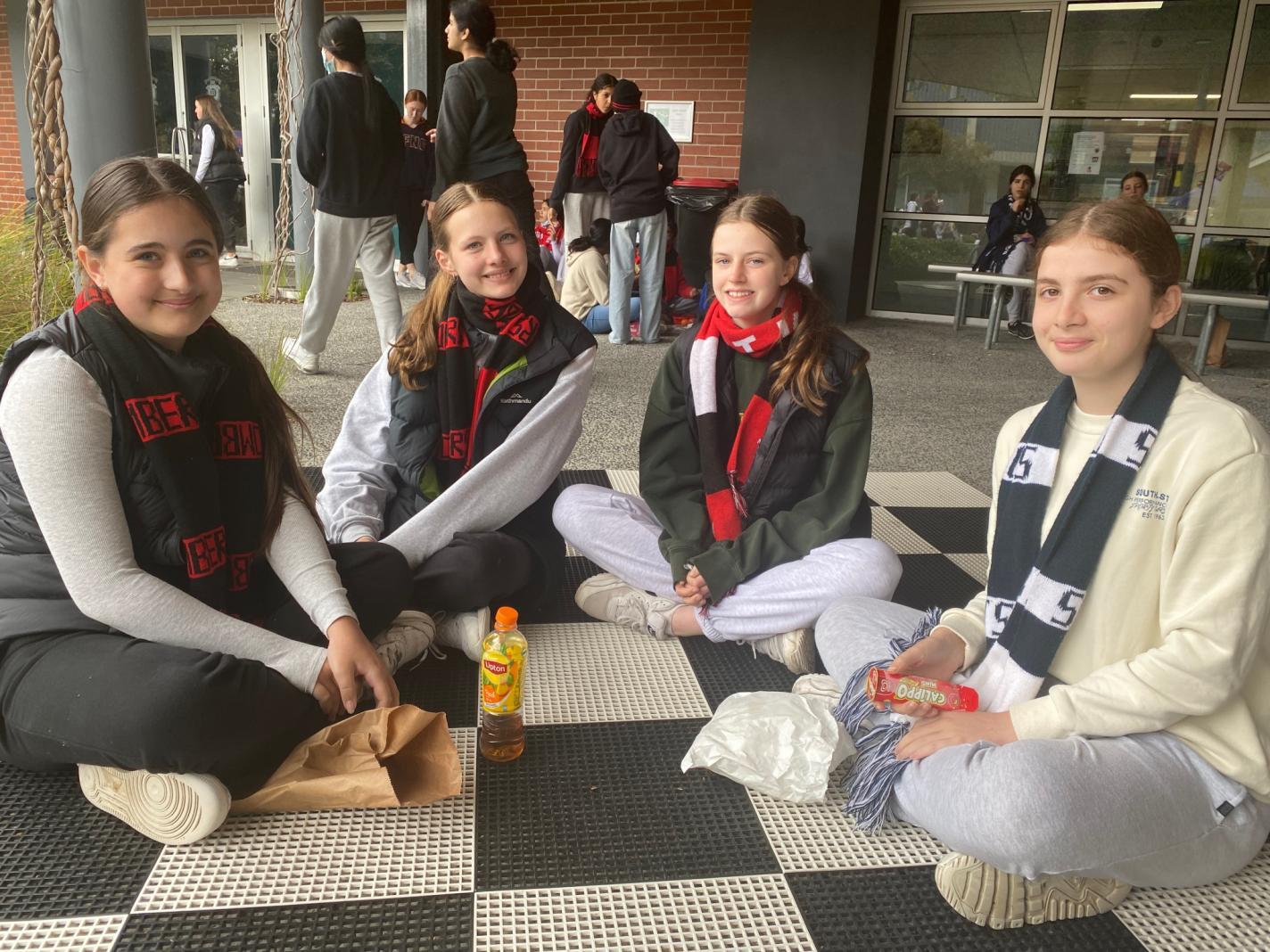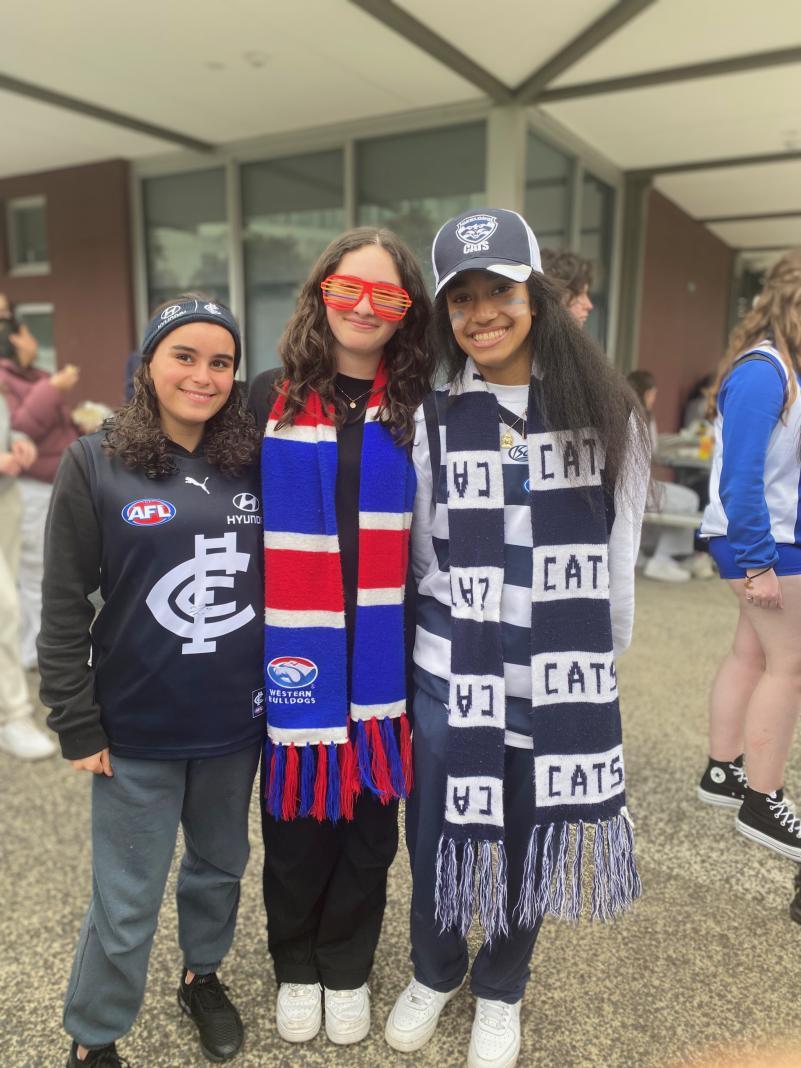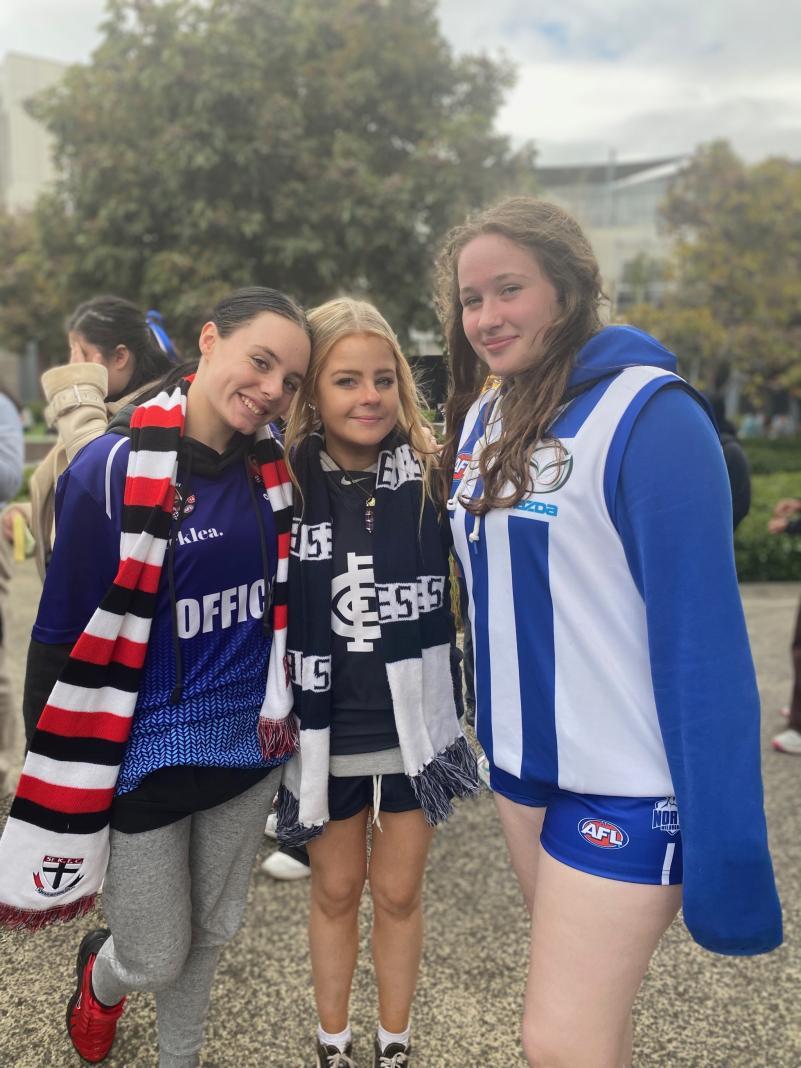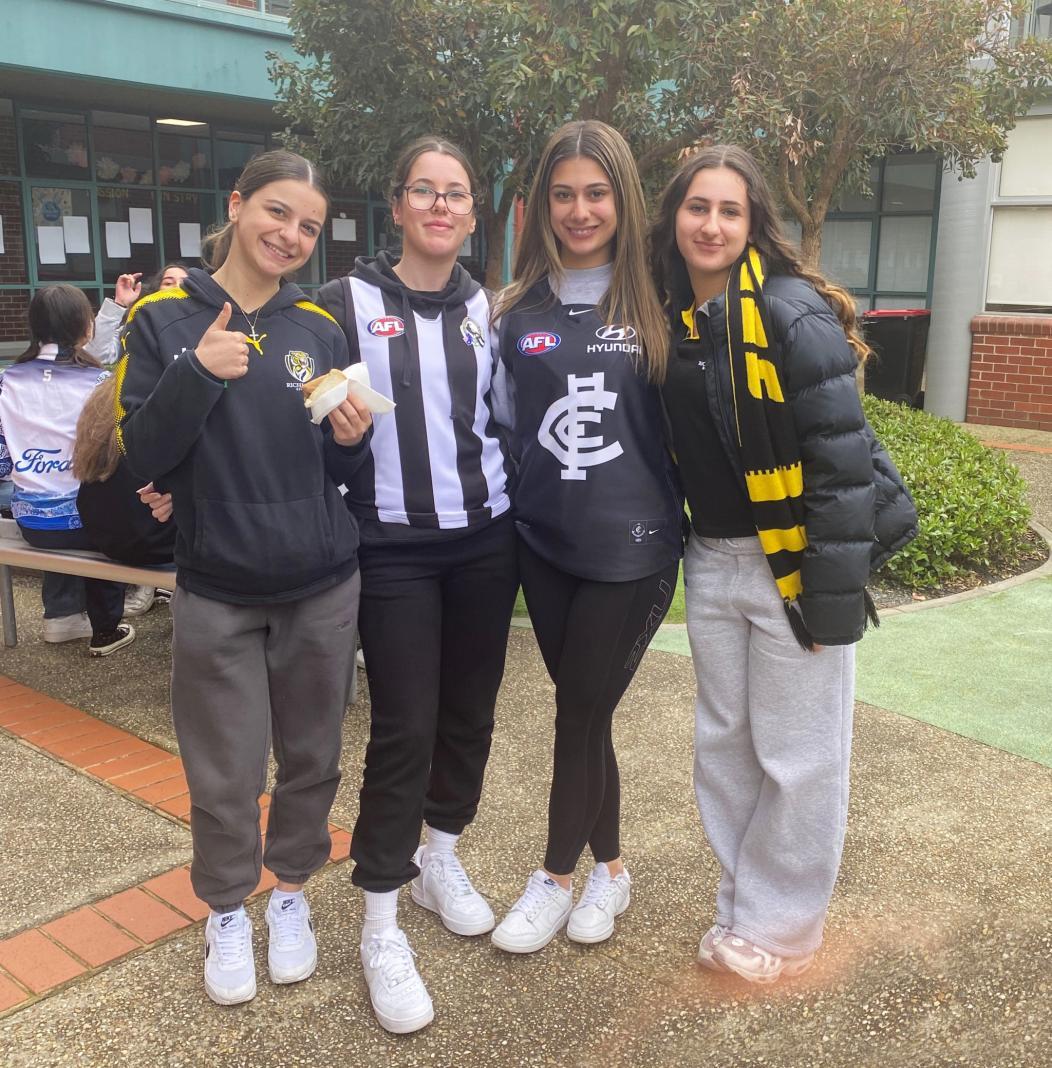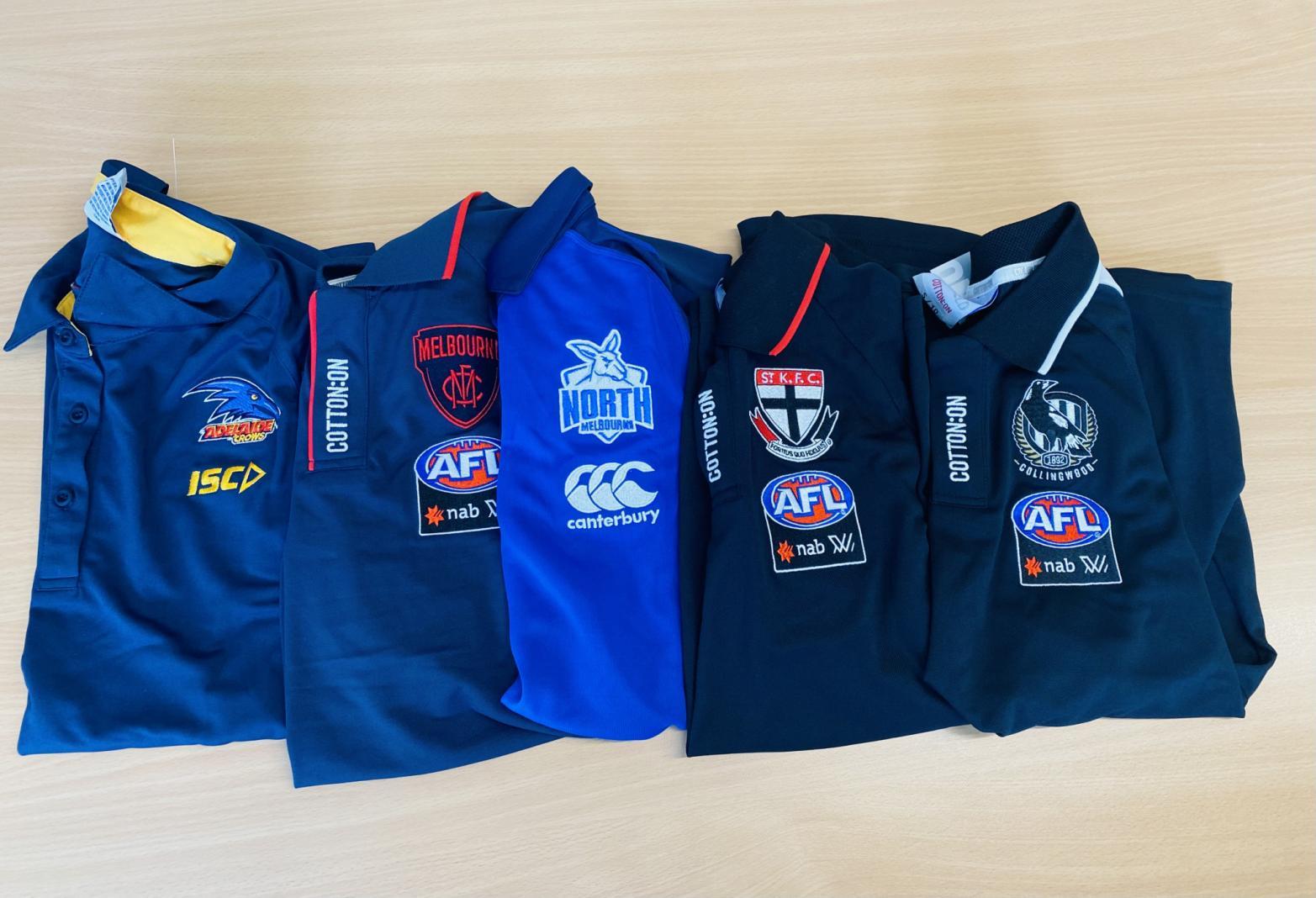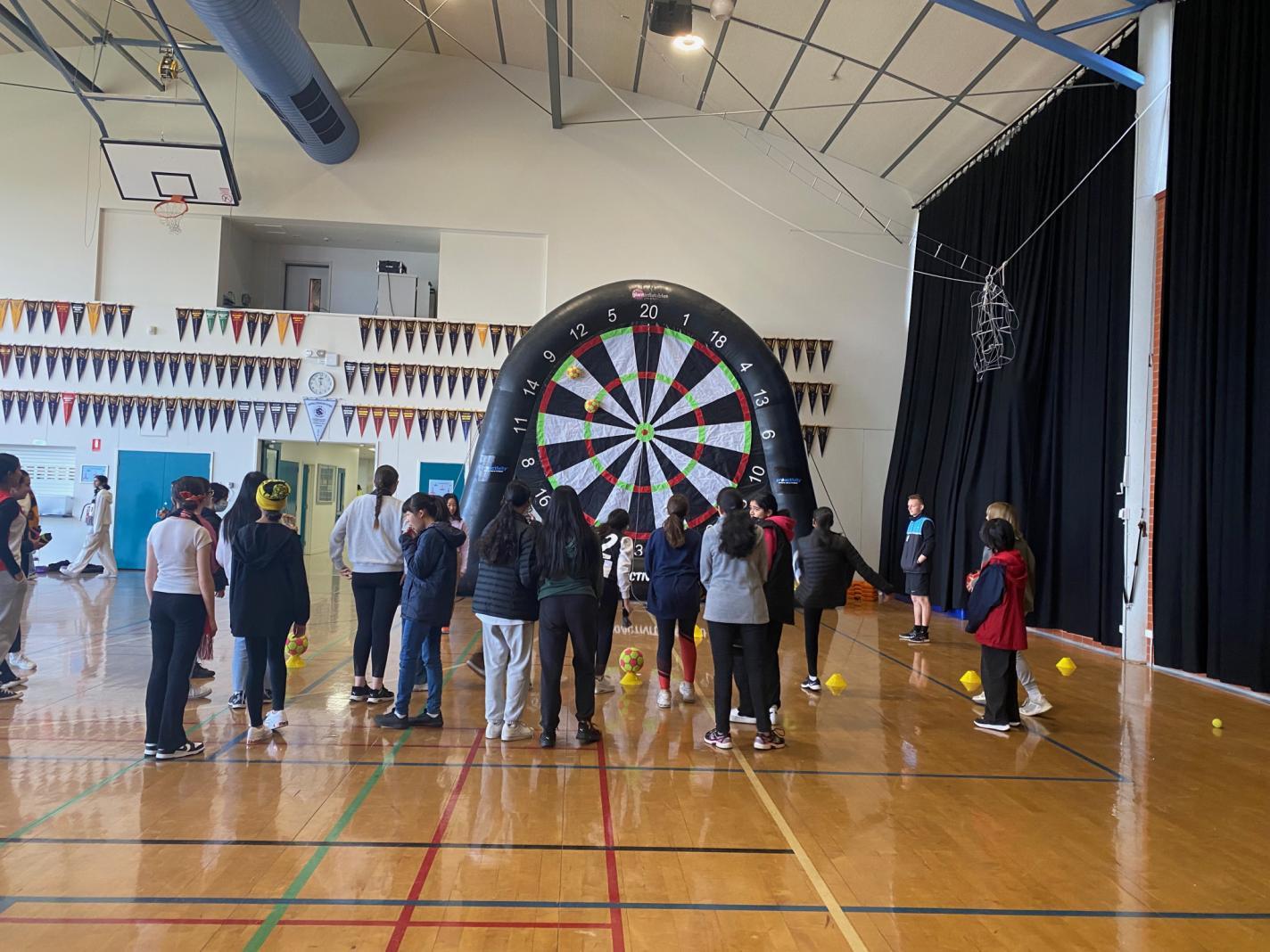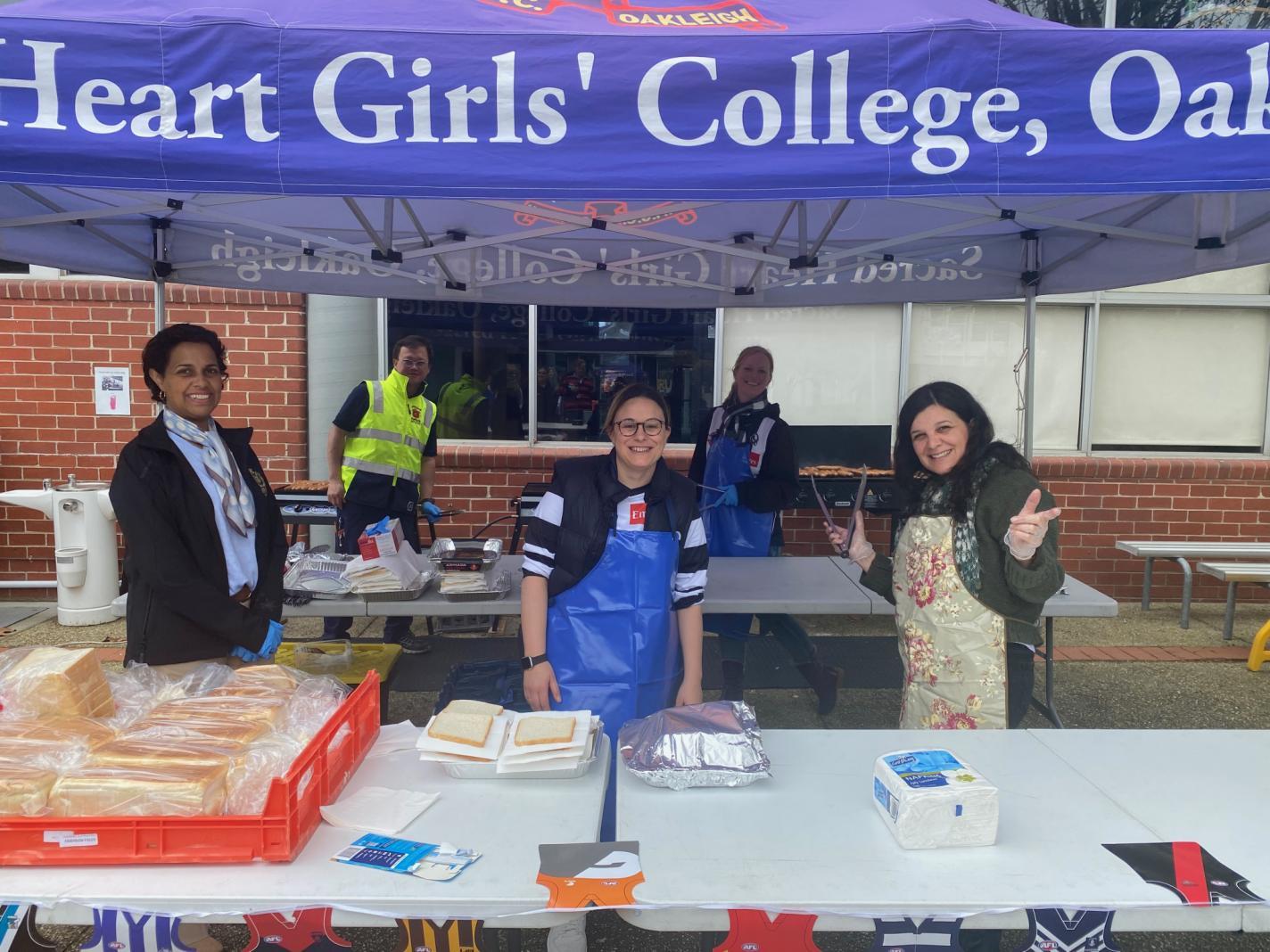 Twenty five years of Harry Potter was celebrated in the Library.
The famous floating candles in Hogwart's Dining Room along with Olivander's Wand shop, Potions Class and Diagon Alley were featured in a colourful display with musical sounds from the Harry Potter soundtrack.
This then flowed into the 2022 Book Week celebrations and the theme of 'Dreaming with Eyes Open'.
Students were invited to escape into a world of imagination through books.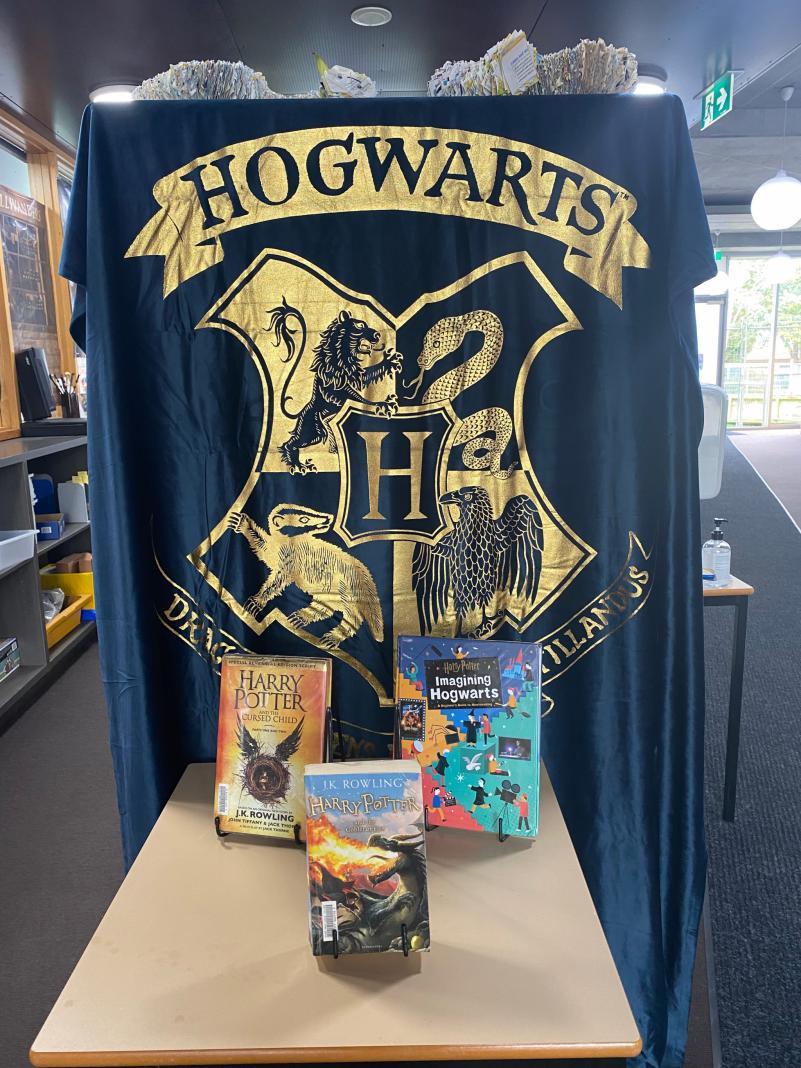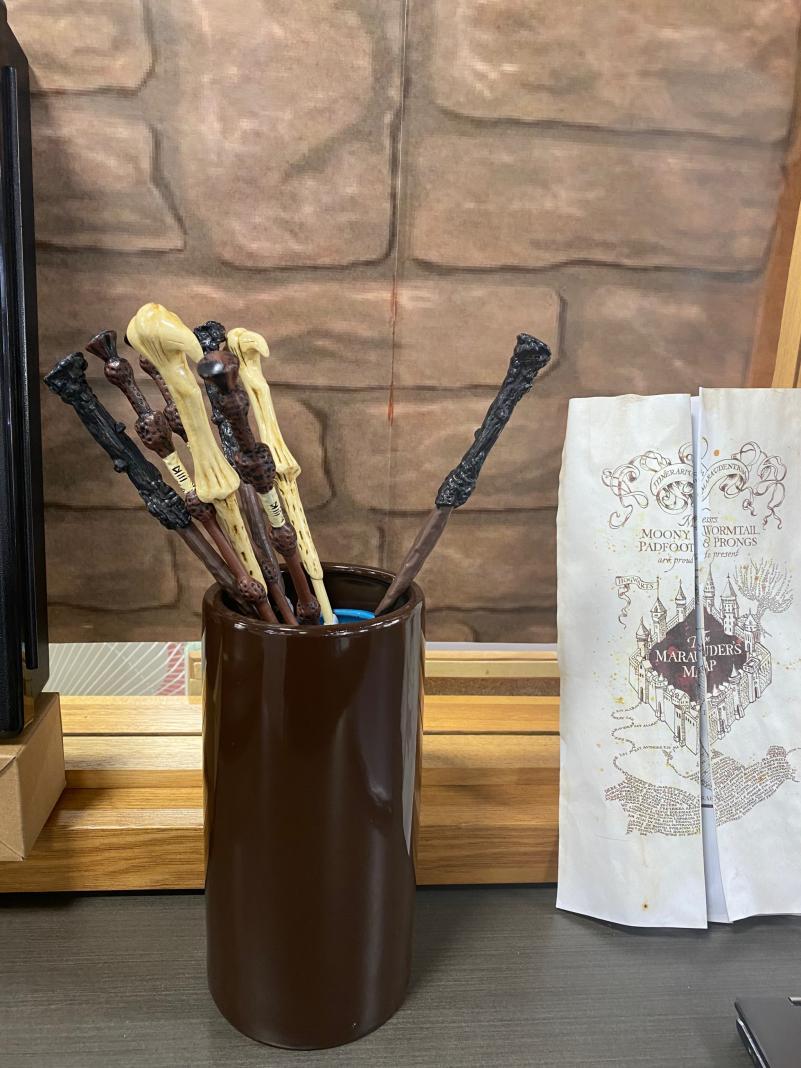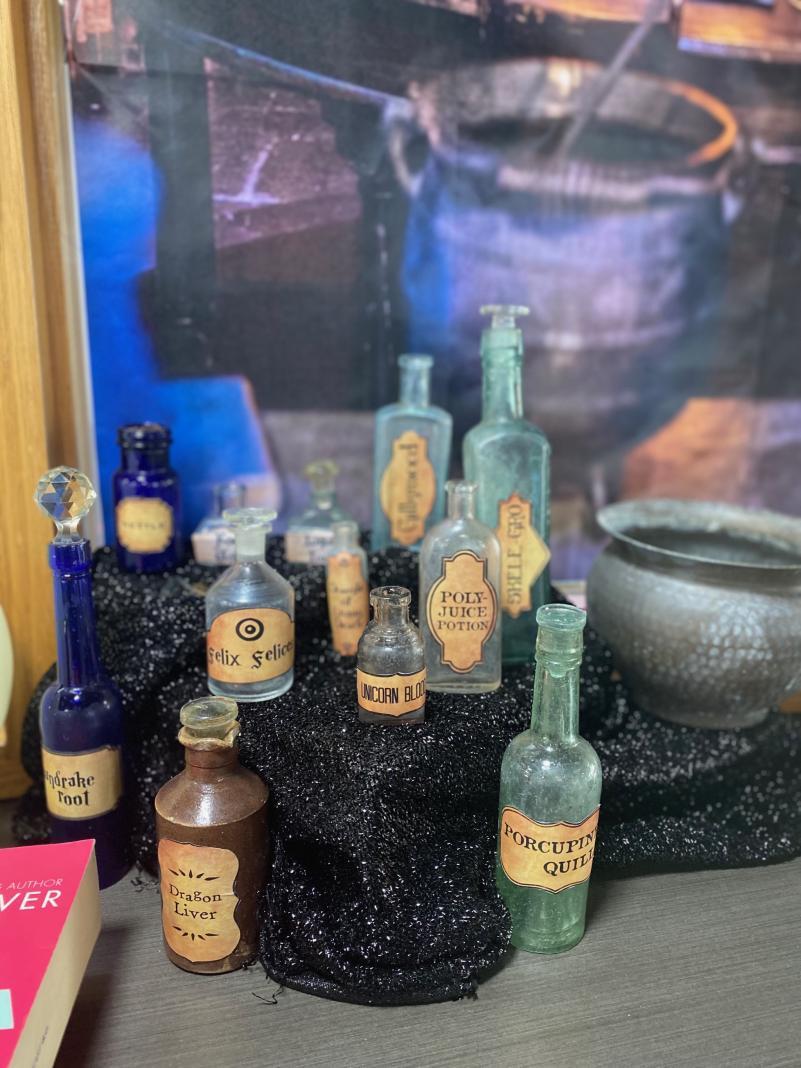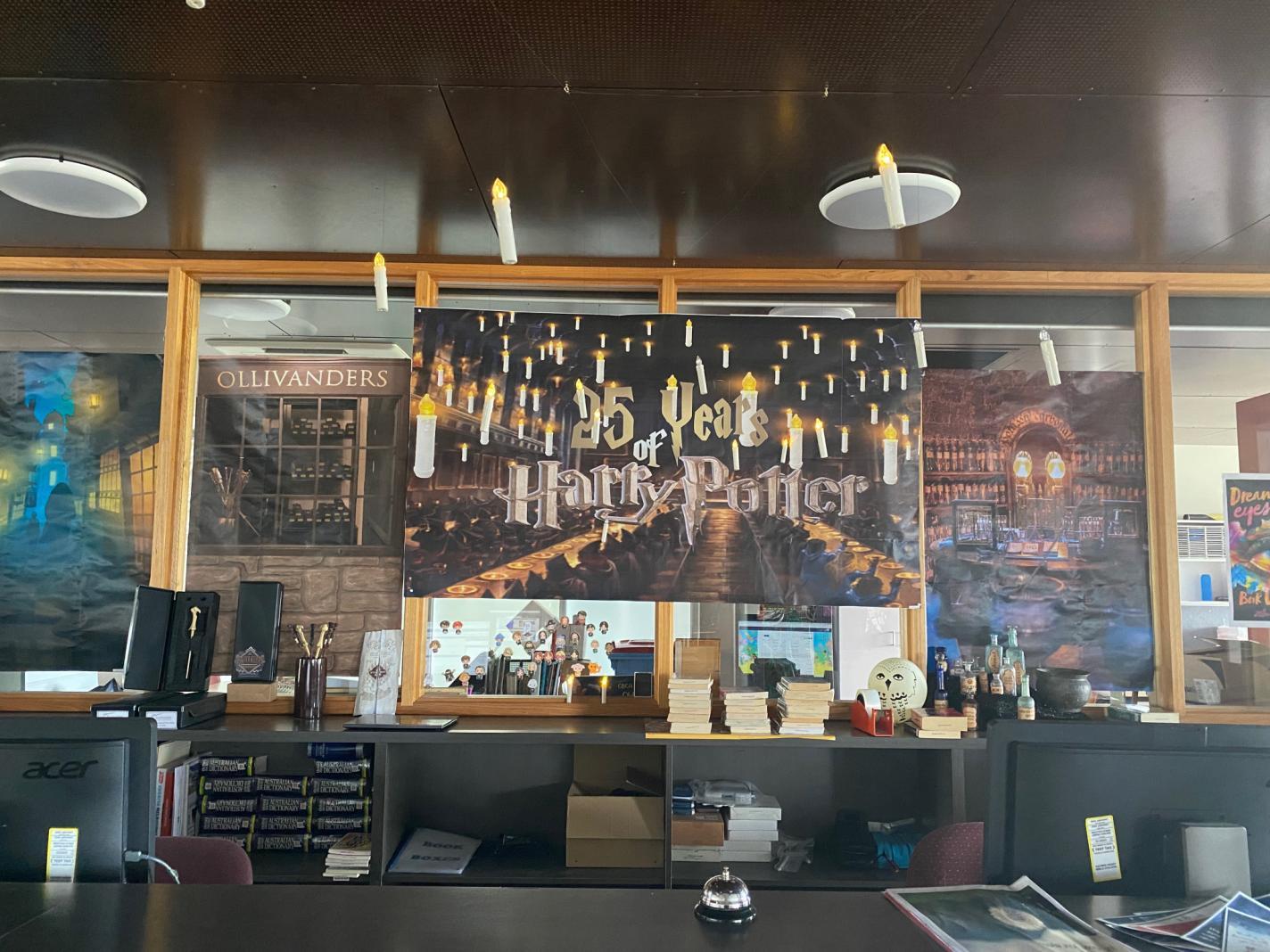 65th Anniversary Reunion
Have you booked your ticket for the SHGC 65th Anniversary Reunion?
Join us on Sunday, 16 October between 2.00-4.30pm for afternoon tea and a College tour.
Tickets available at: https://www.trybooking.com/CCLMD
A reminder that this event is open to all former students and staff of the College. Grab your classmates and join us for a lovely afternoon.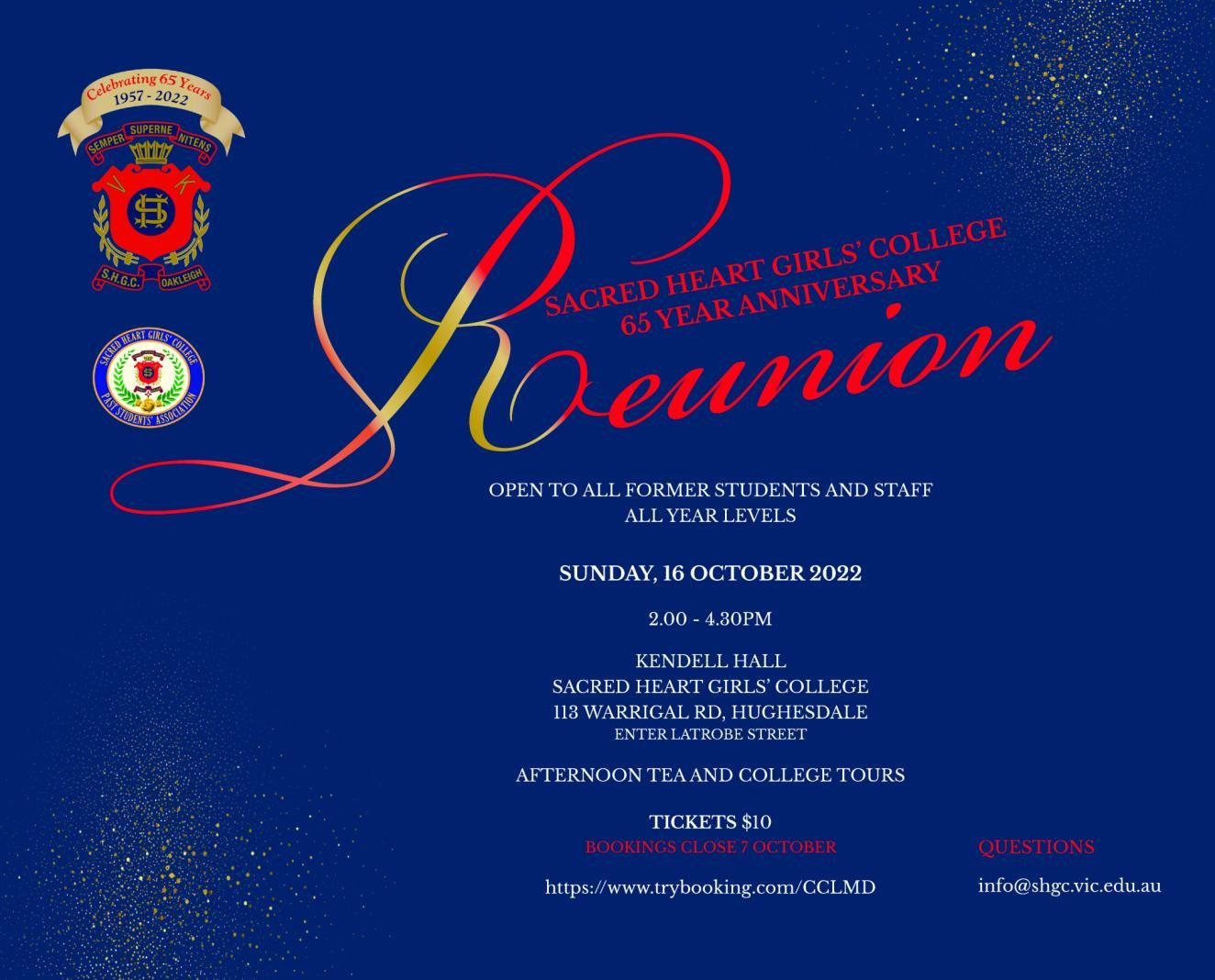 TOURNAMENT OF MINDS STATE FINAL
We are pleased to announce the success of our Social Science team at the Tournament of Minds State Final. Our students placed first in their division have been invited to represent Victoria at the International Final which will take place in Canberra next month.
This is an extraordinary achievement, and we are so proud of all our students for their enthusiasm, diligence and dedication to the competition.
Please join us in congratulating these students!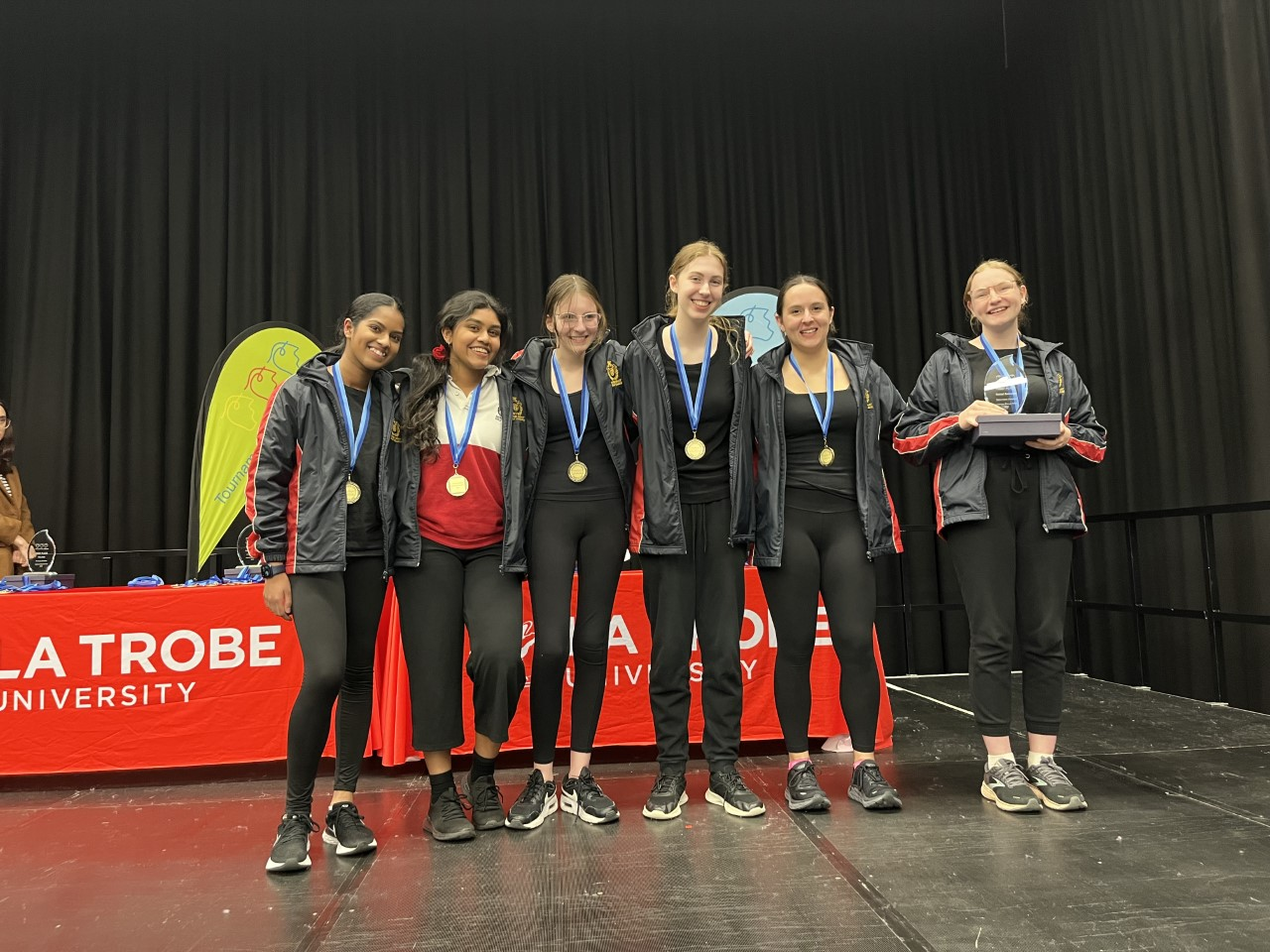 House Cross Country
To commence Health & Physical Education week at Sacred Heart Girls' College the annual House Cross Country event was held at Duncan Mackinnon Reserve on Monday 12 September 2022. Over 170 students from Years 7 to 11 completed the 2.5km course with a mixture of sunshine, wind and showers adding to the running challenge. All students who completed the course earned points for their House.

Congratulations to Bede on winning House Cross Country for 2022.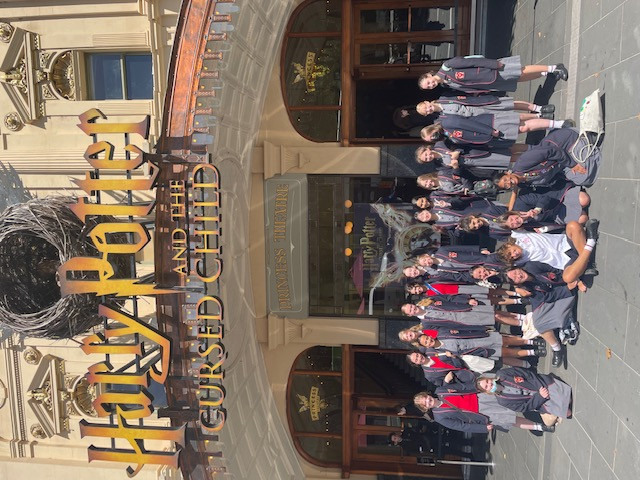 The best performed runners at each year level were.
Year 7 Stella R (Bede) 12m 00s
Year 8 Kathleen D (Trinity) 11m 15s
Year 9 Siena S(Trinity) 10m 07s (Siena recorded the fastest time of all runners)
Year 10 Chloe B (Xavier) 10m 56s
Senior Liana K(Bede) 11m 35s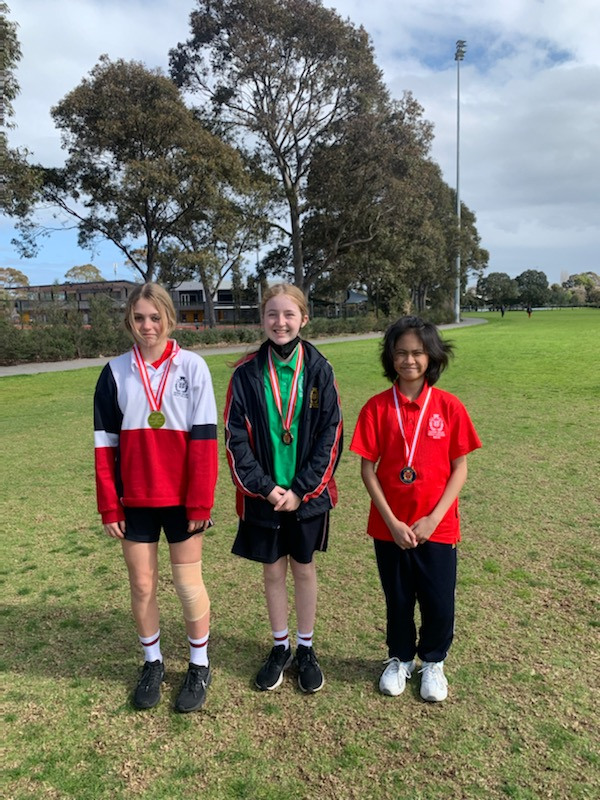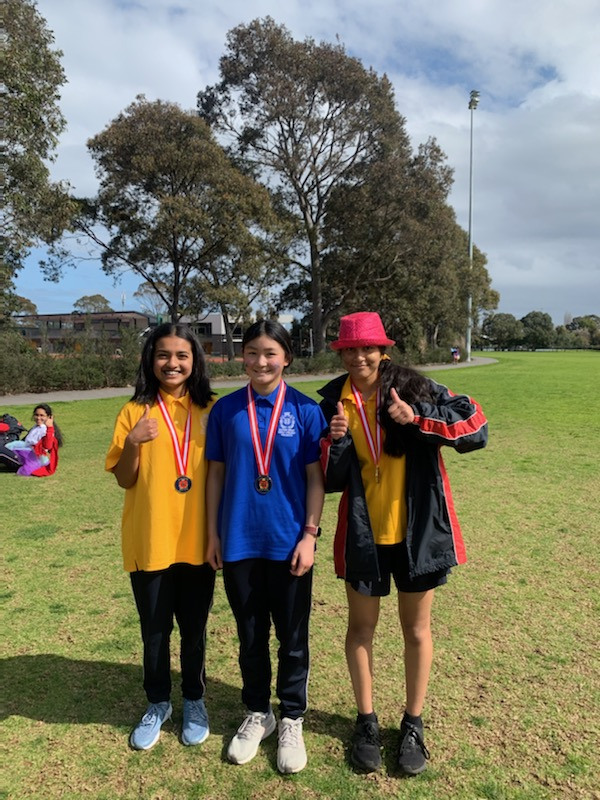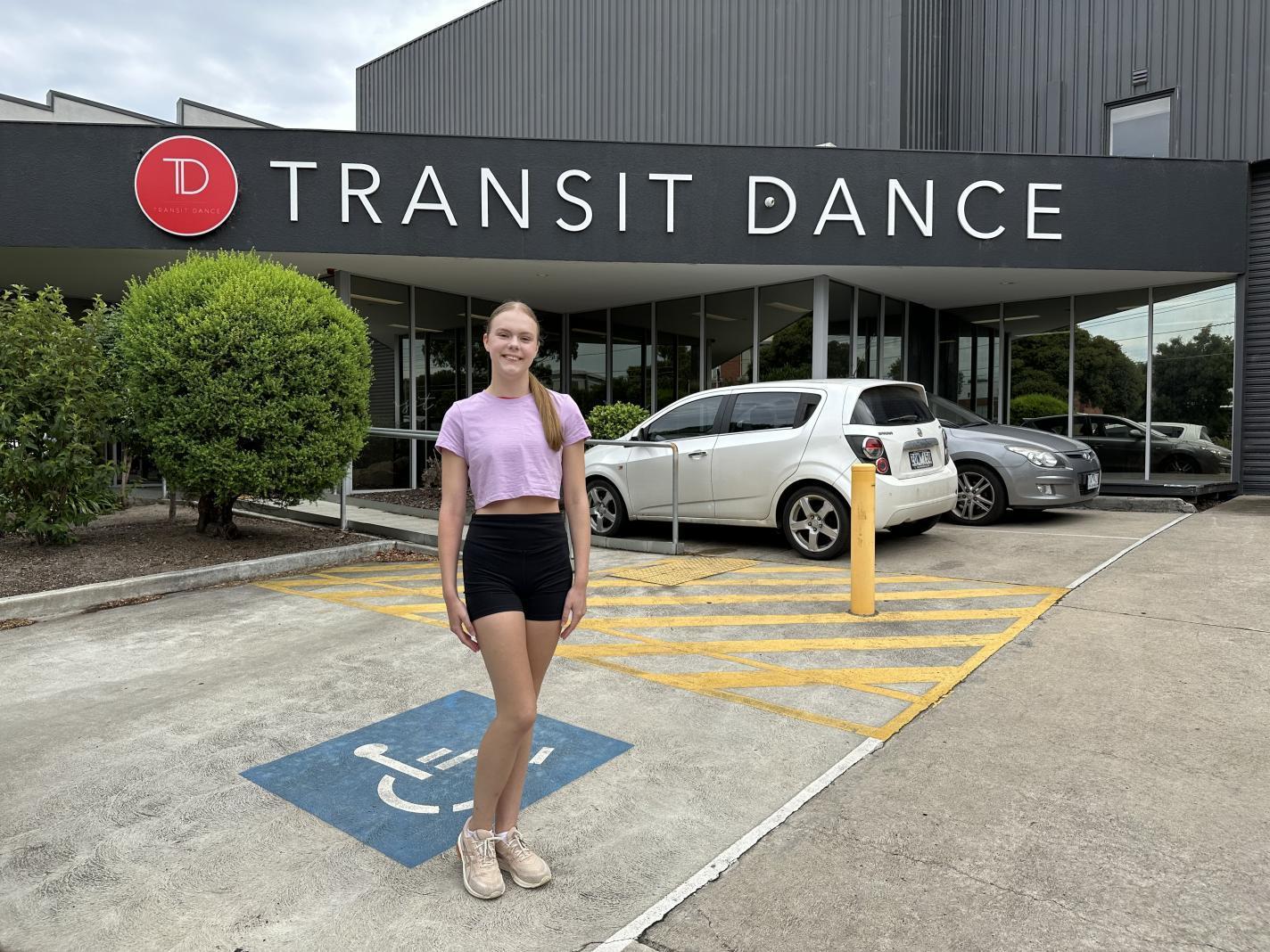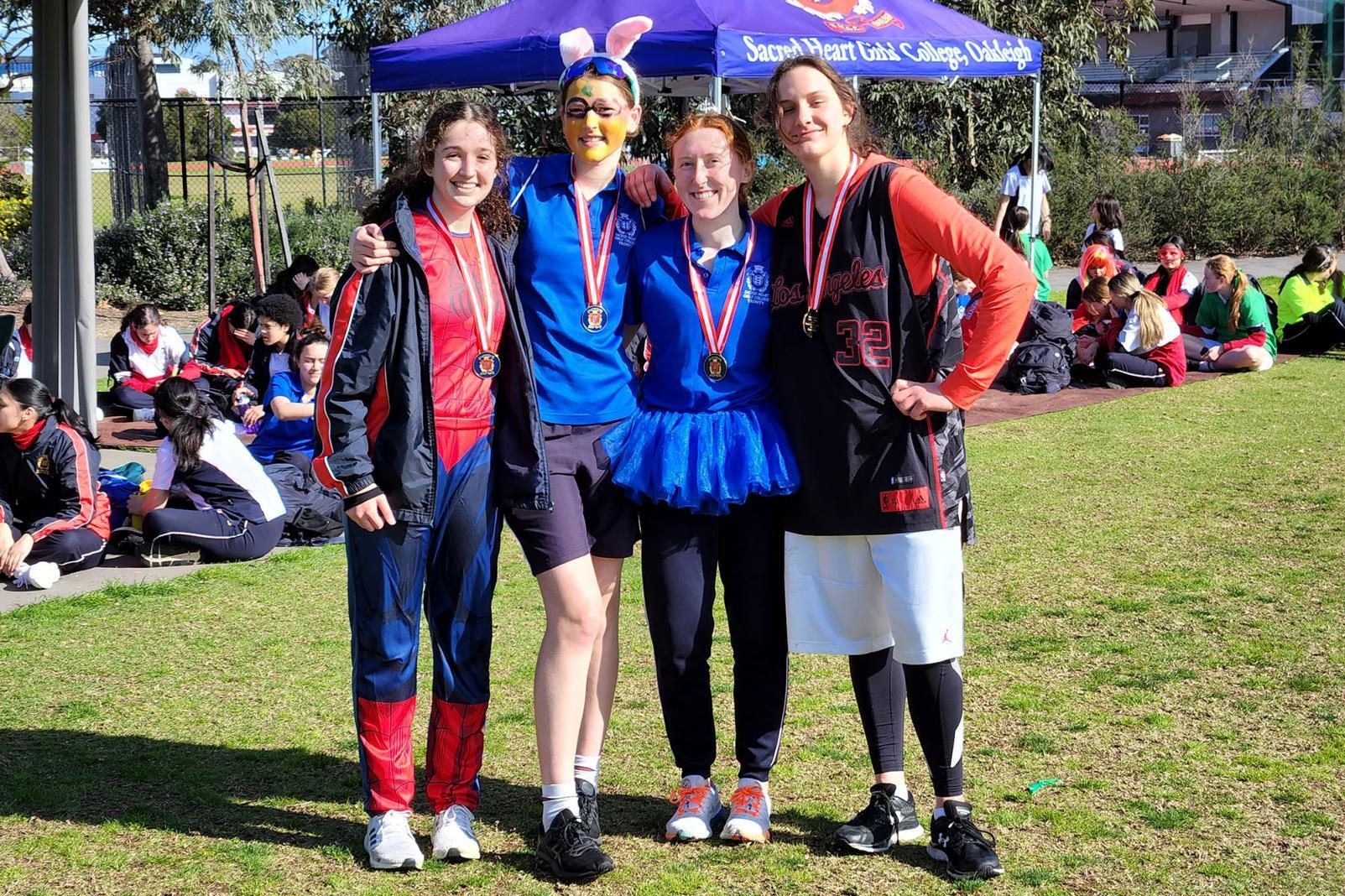 OVERALL RESULTS
1st: Bede 497 points
2nd: Trinity 350 points
3rd: Xavier 339 points
4th: Paul 130 points
Norman A. Smith Memorial Scholarship

With great pride we announce Isabelle Devadass as this year's recipient of the Waverley RSL's Norman A. Smith Memorial Scholarship.
This prestigious award is offered each year to a Year 10 student who resides, or attends a secondary school, in the City of Monash. Honouring Norman Smith, who worked tirelessly to assist ex-service people, its objective is to support a Year 10 student to continue their education into tertiary studies with a view to becoming a leader in their profession or trade, and to contribute to the further development of the nation to the benefit of all Australians.
To find out more about the Norman A. Smith Memorial Scholarship go to: https://www.waverleyrsl.com.au/norman-a-smith-memorial-scholarship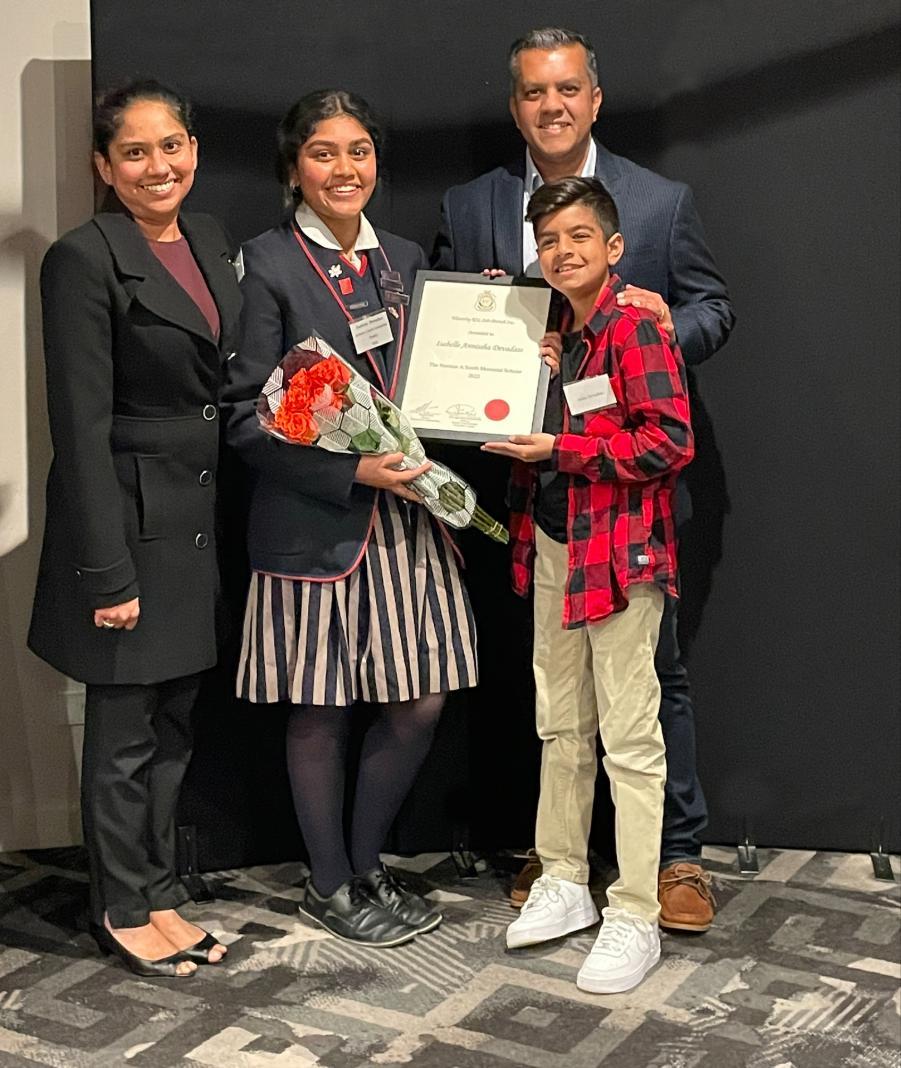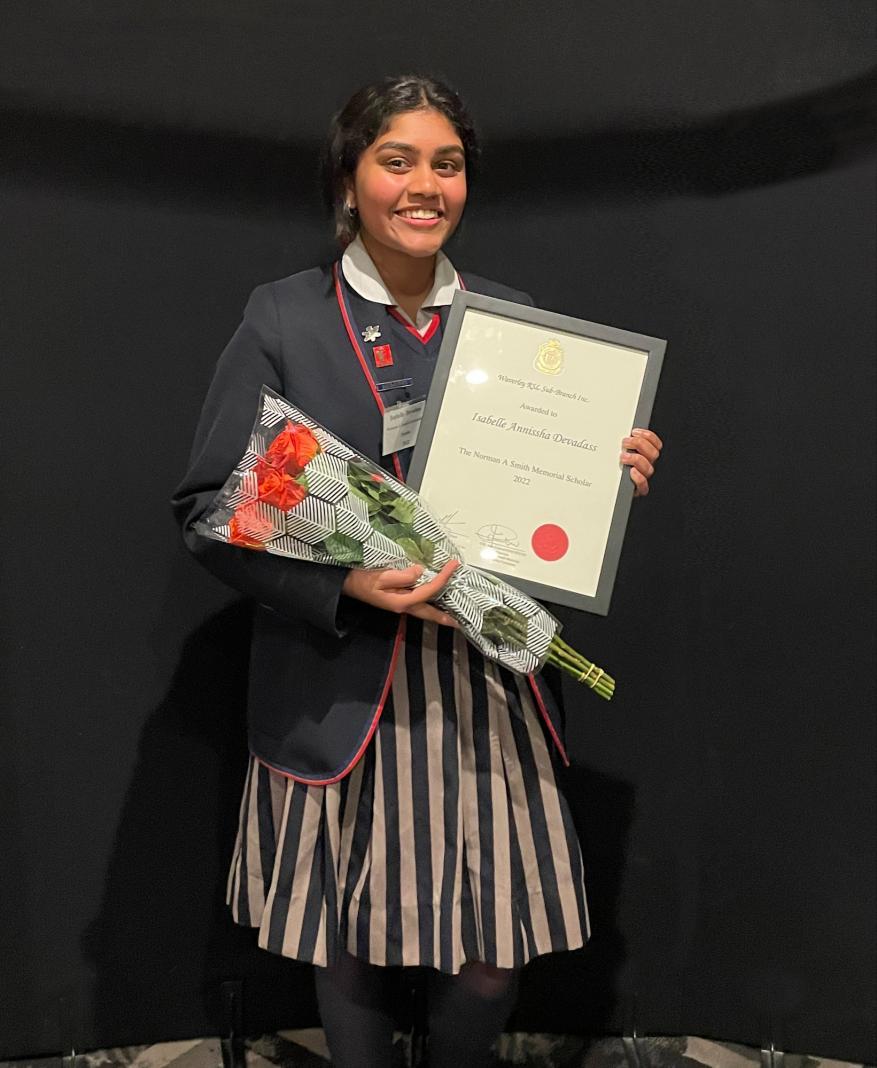 Tournament of Minds - 21 August
Recently, Sacred Heart Girls' College competed in the Tournament of Minds (TOM) Metro Central Regional competition. TOM is a program for all primary and secondary students providing the opportunity to solve authentic, open-ended challenges that foster creative, divergent thinking whilst developing collaborative enterprise, excellence, and teamwork.
The College registered two teams for the Language Literature Challenge and Social Science Challenge. All students involved are to be commended on their remarkable performances and hard work in the lead up to the event.
We are pleased to announce that our Social Science Team was awarded first place and will compete at state level in the coming weeks. Please join us in congratulating these students.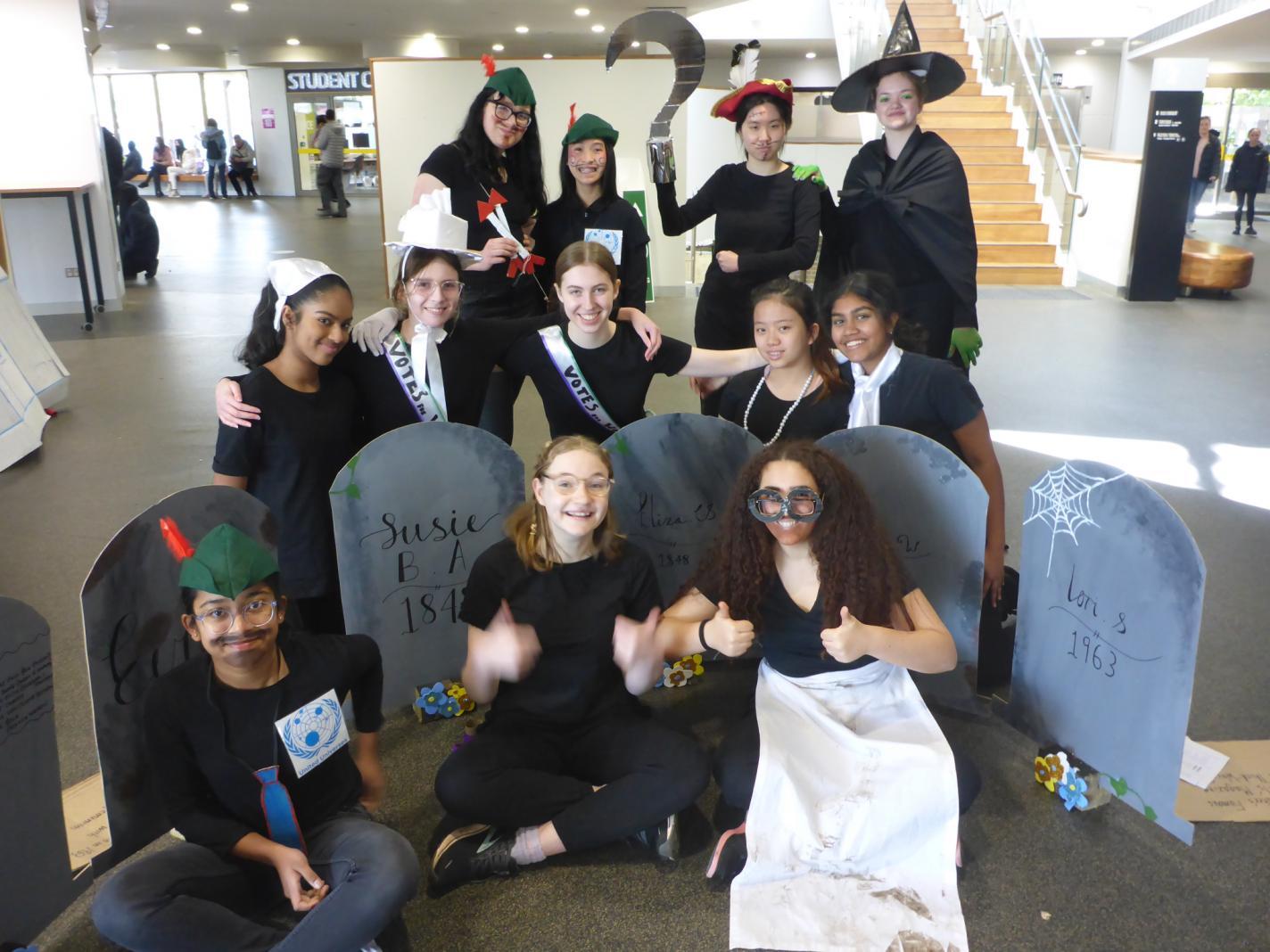 Social Justice Leaders Gathering
"We were accompanied by Mrs Peluso to a gathering for student Social Justice Leaders at the University of Divinity Catholic Theological College. Along with students from Xavier, Mater Christi, CLC, Antonine College and Siena College, we heard from speakers Mark Clarke from Catholic Mission, Michael Harrison from MACS (Melbourne Archdiocese Catholic Schools) and YCS (Young Catholic Students).
We discussed social justice projects in our school communities. It was a great opportunity to come together with like-minded peers to share and learn about new social justice initiatives as well as enhance pre-existing initiatives in our own school communities using the See, Judge, Act method."
Lauren, Evangeline and Grace
Social Justice Leaders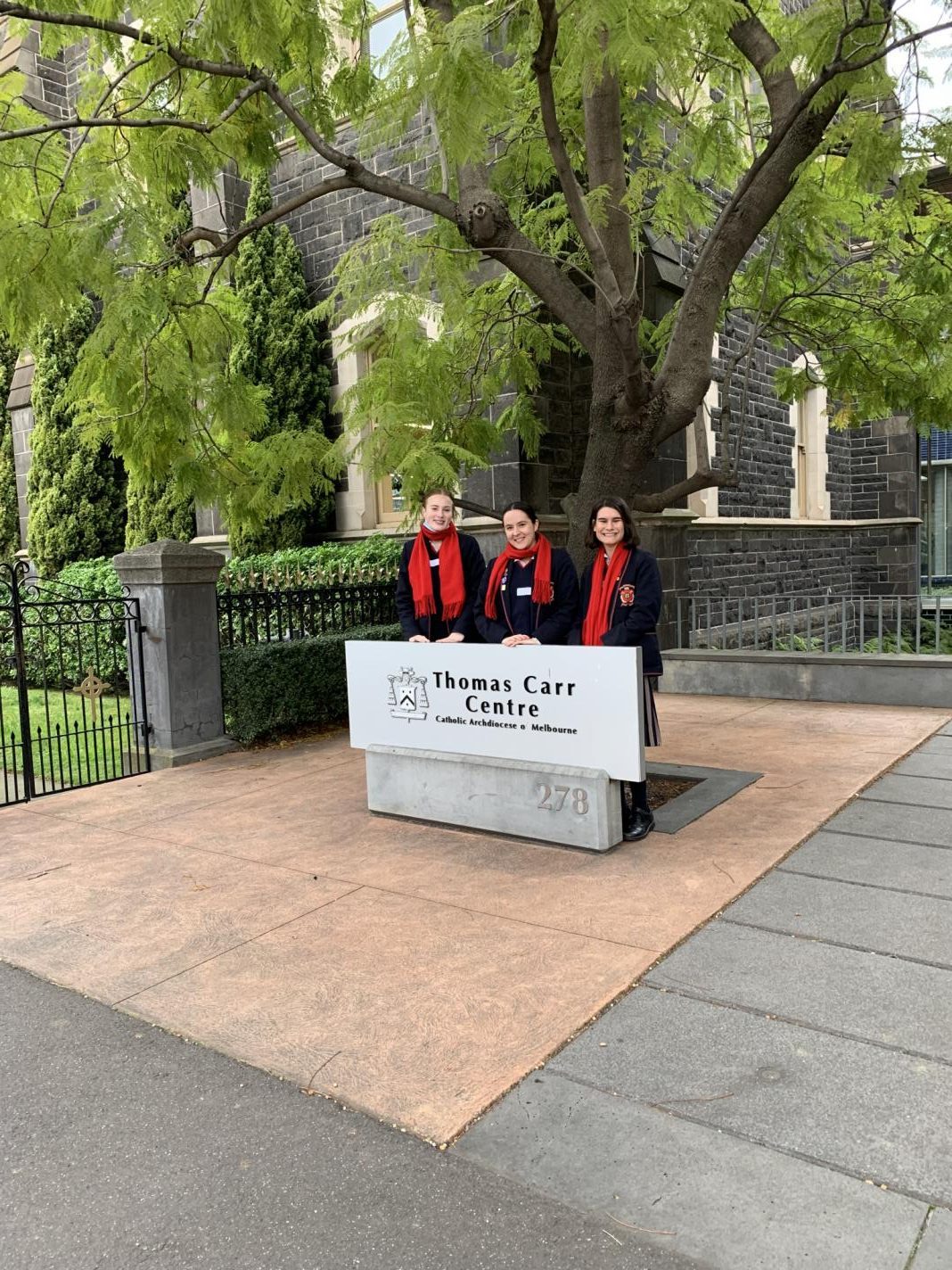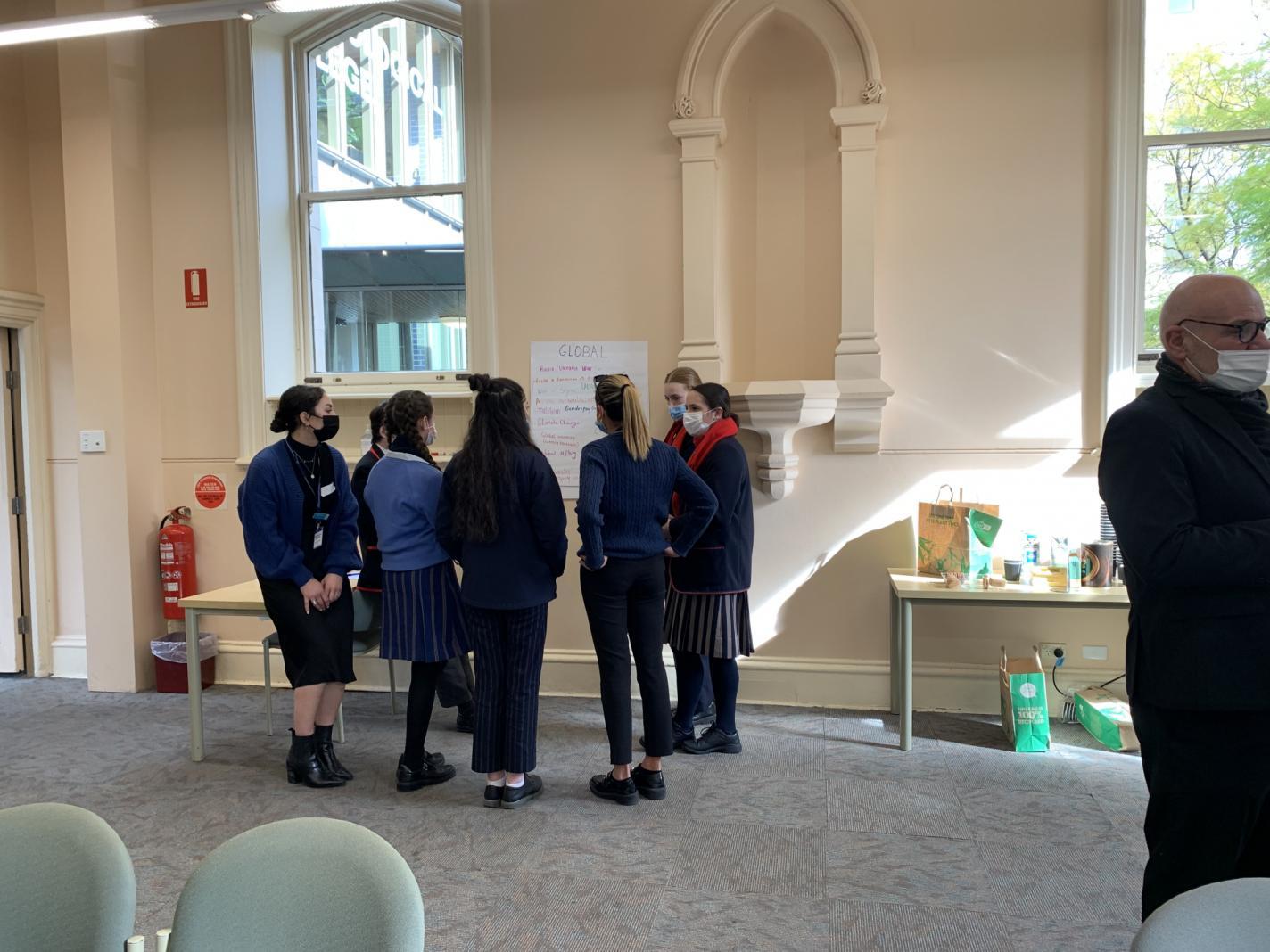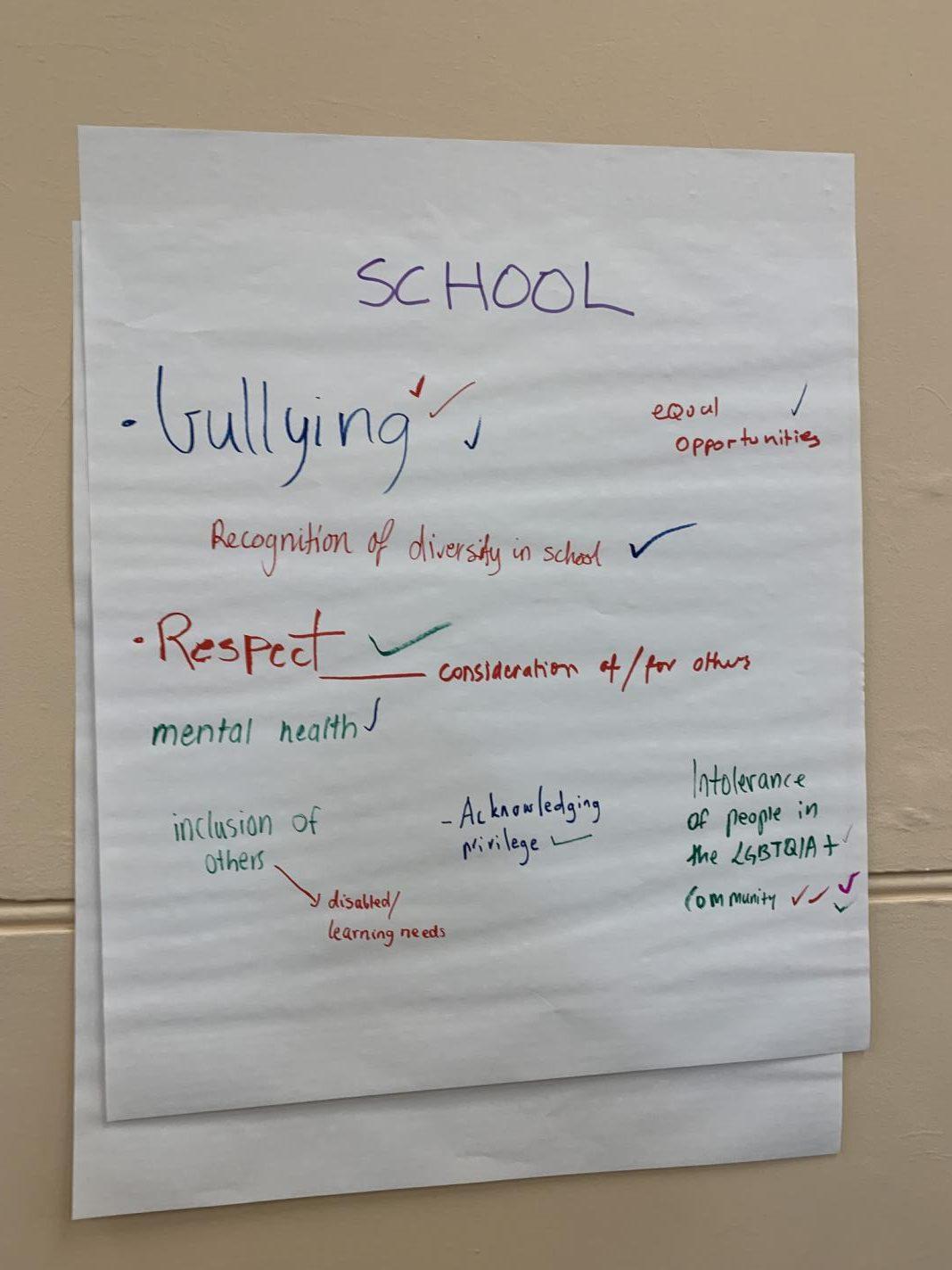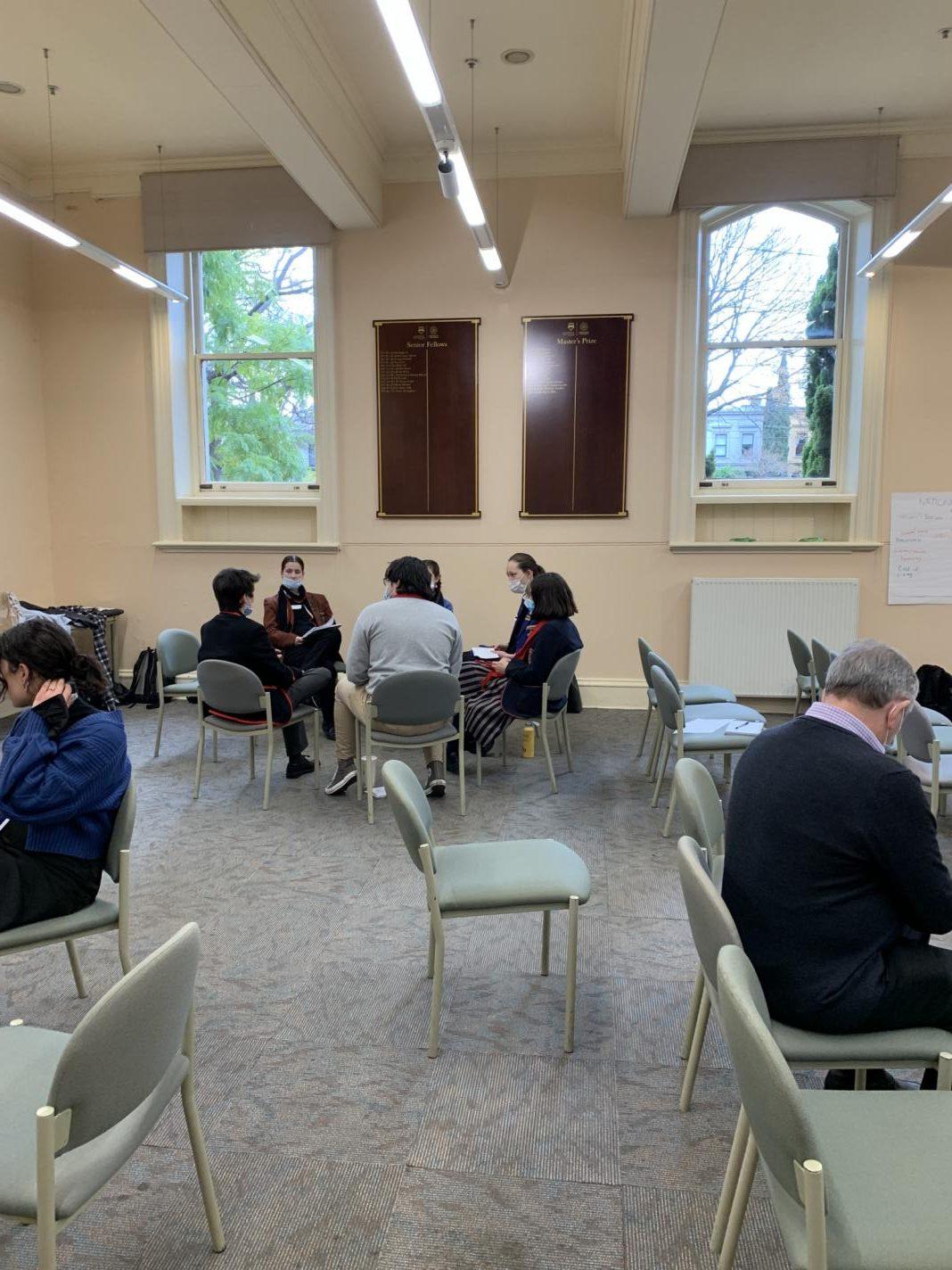 65th Anniversary Reunion
Have you booked your ticket for the SHGC 65th Anniversary Reunion?

Join us on Sunday, 16 October between 2.00-4.30pm for afternoon tea and a College tour.
Tickets available at: https://www.trybooking.com/CCLMDA reminder that this event is open to all former students and staff of the College so make sure to let your classmates know.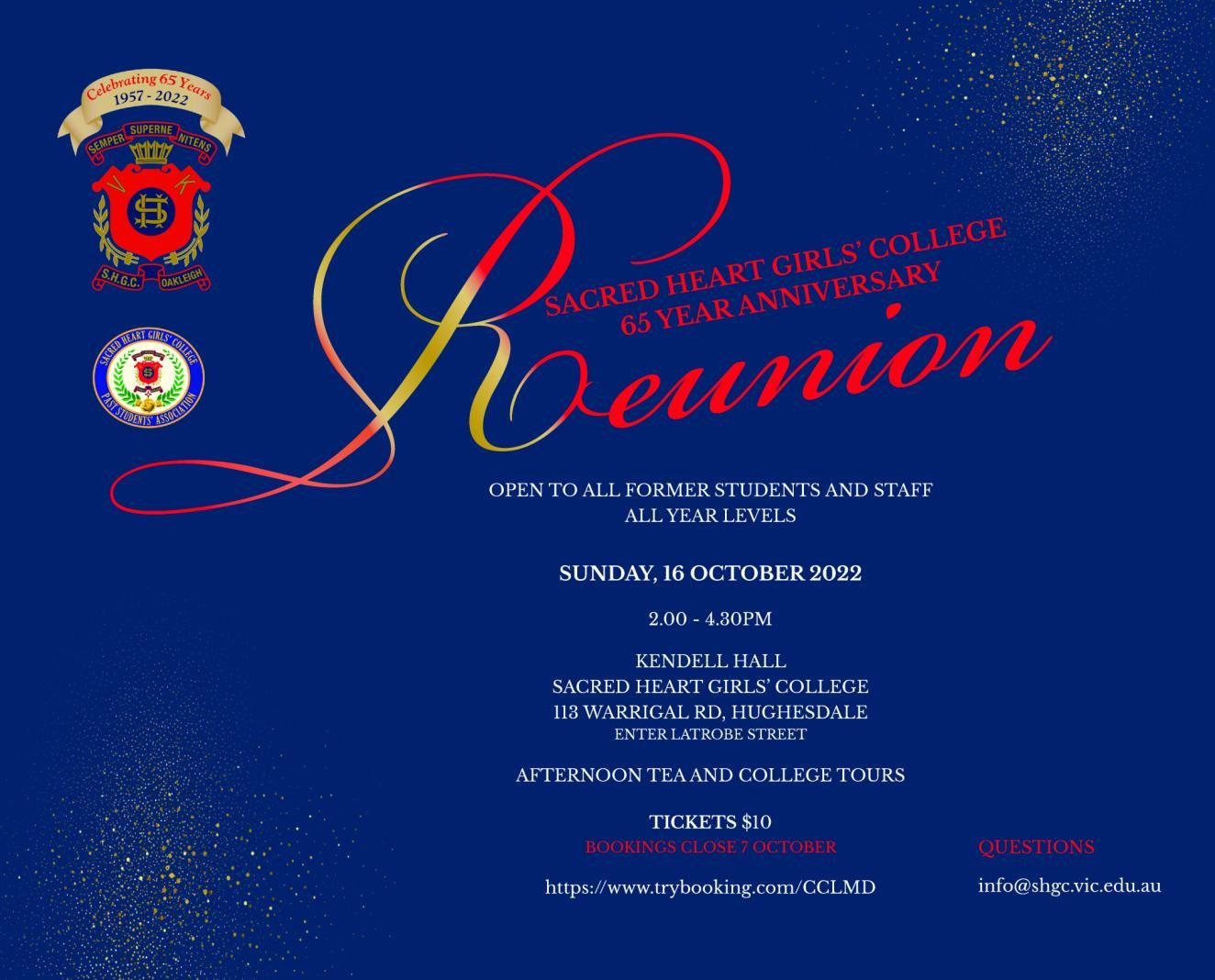 That was then, this is now.
The oak tree has grown and the buildings have changed but Sacred Heart Girls' College's mission to nurture an inclusive and diverse culture, foster a desire for life-long learning and a commitment to social justice, remains the same.
Can you identify the year the first photo was taken?
Our 65th Anniversary Reunion will be held on Sunday, 16 October from 2-4.30pm. Join us for afternoon tea and a College Tour. All former students and staff of the College are welcome. To book go to: https://www.trybooking.com/CCLMD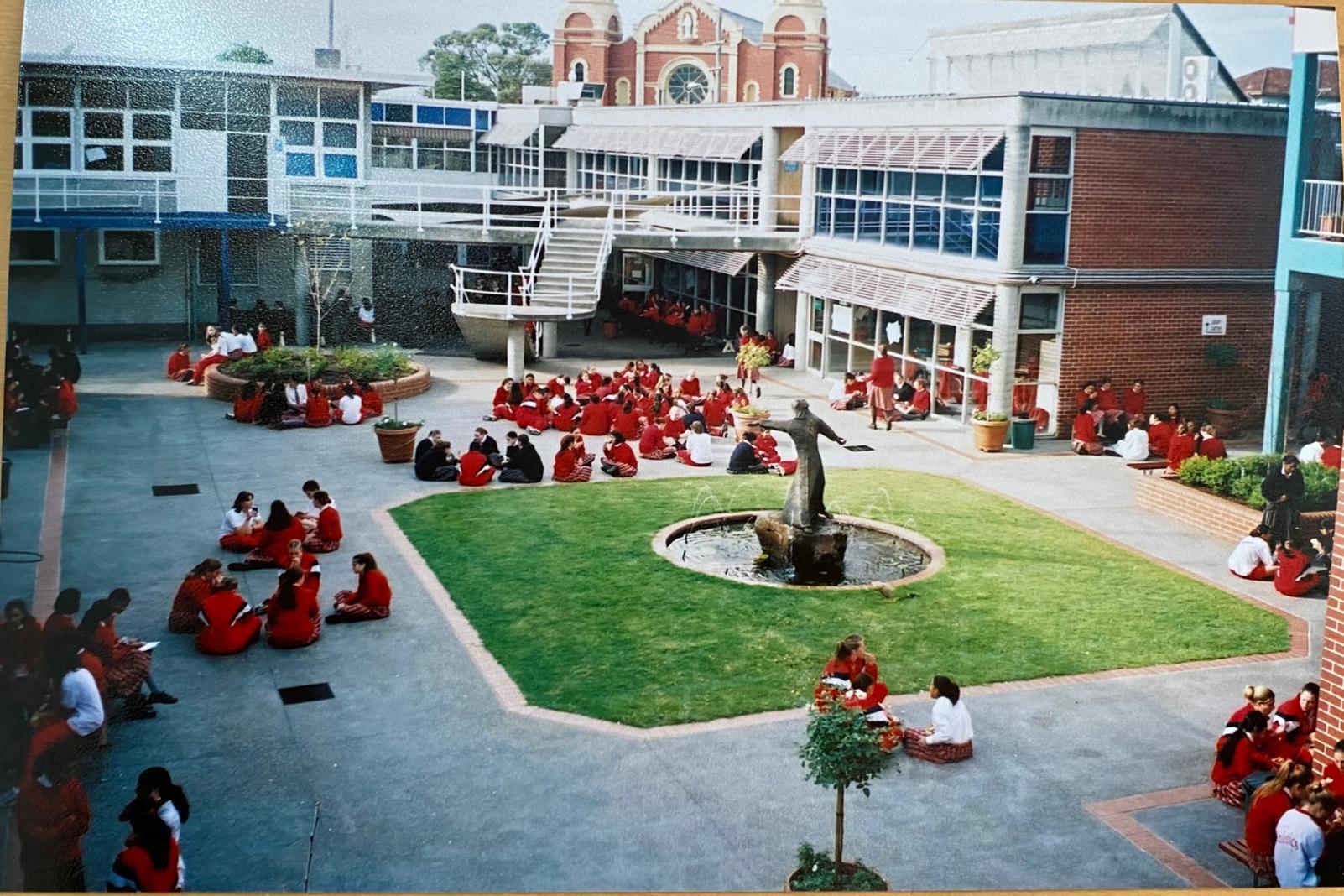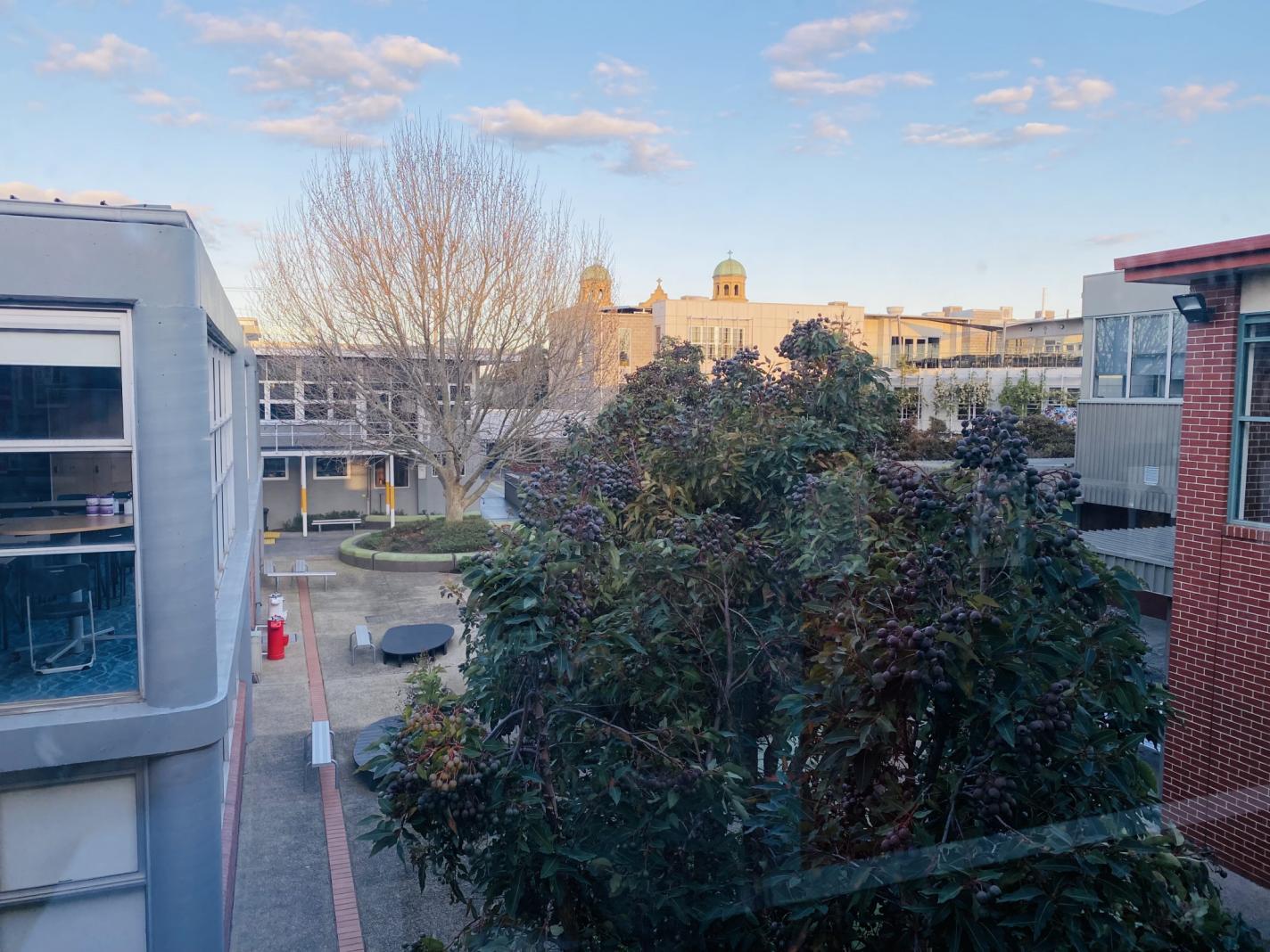 Fire Carriers Fundraiser

"The Fire Carriers were recently involved in a fundraising event to raise money for the Opening the Doors Foundation and the Indigenous Literacy Foundation. These organisations are dedicated to supporting Aboriginal and Torres Strait Islander students and improving Indigenous literacy rates.
Thanks to the generous students and teachers who purchased jellies, we managed to raise a total $365.10."
Lena Year 9
Fire Carrier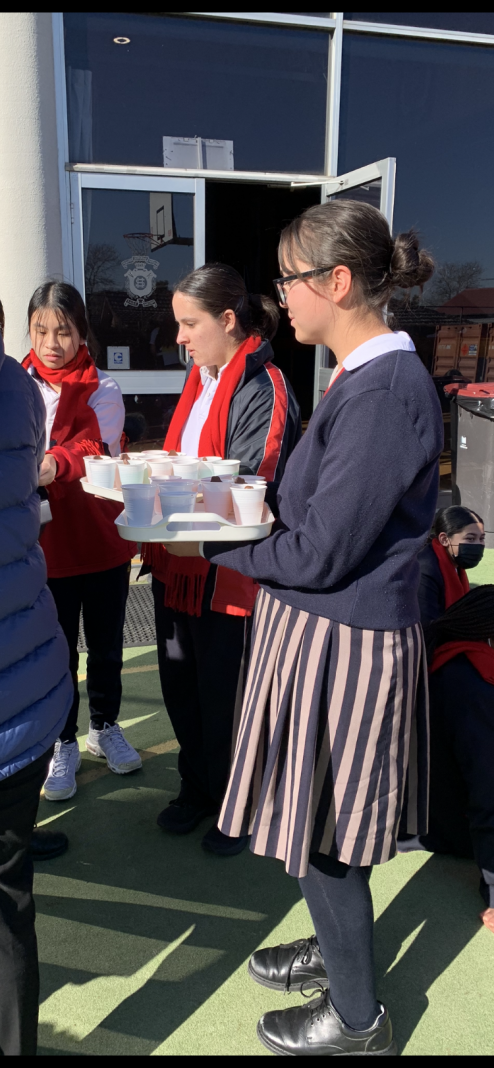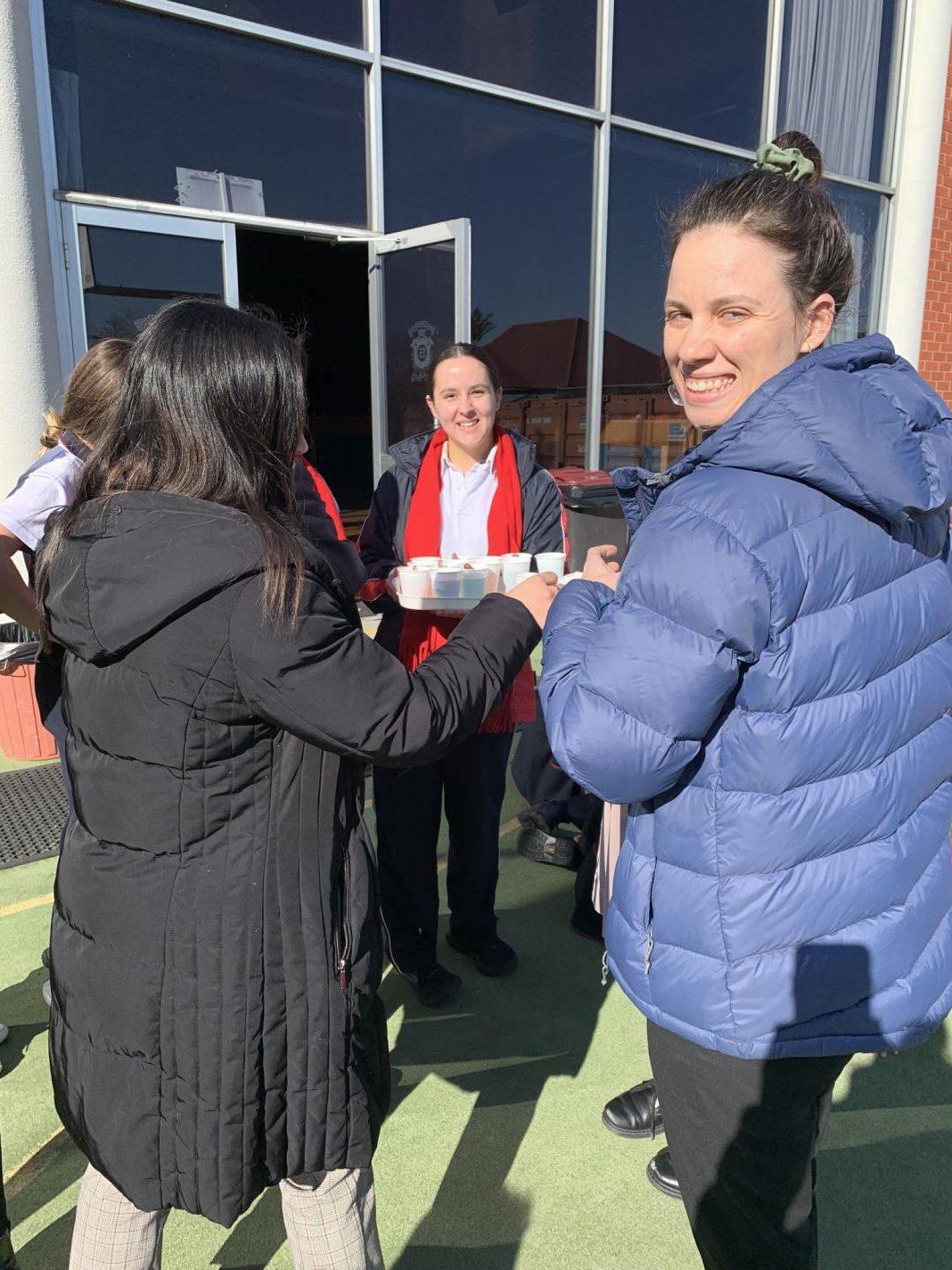 Schoolaerobics National Championships on the Gold Coast
"The SHGC Aerobics teams' trip to the Schoolaerobics National Championships on the Gold Coast (21 Aug 22) was a great success, with the Junior team finishing 1st in their section and the Senior team finishing 3rd.
We all thoroughly enjoyed the experience and are all very grateful for this amazing opportunity."
Claire and Grace
Senior Team Captains (Team Vivacious)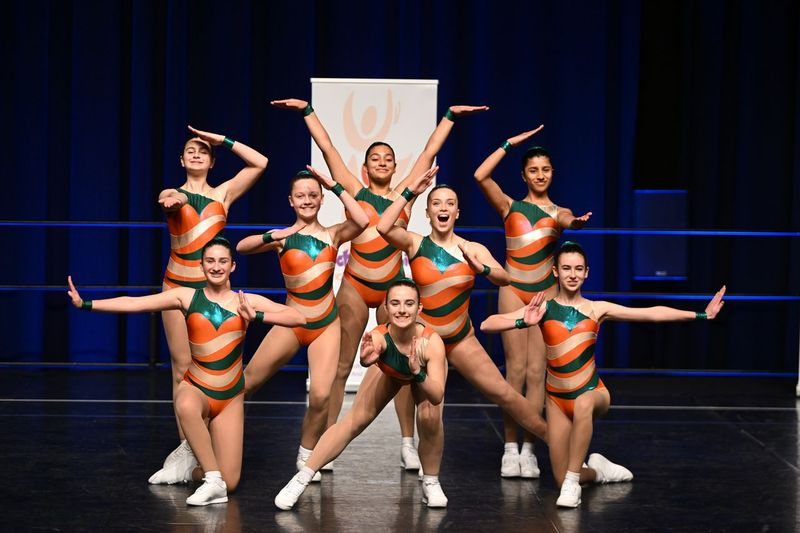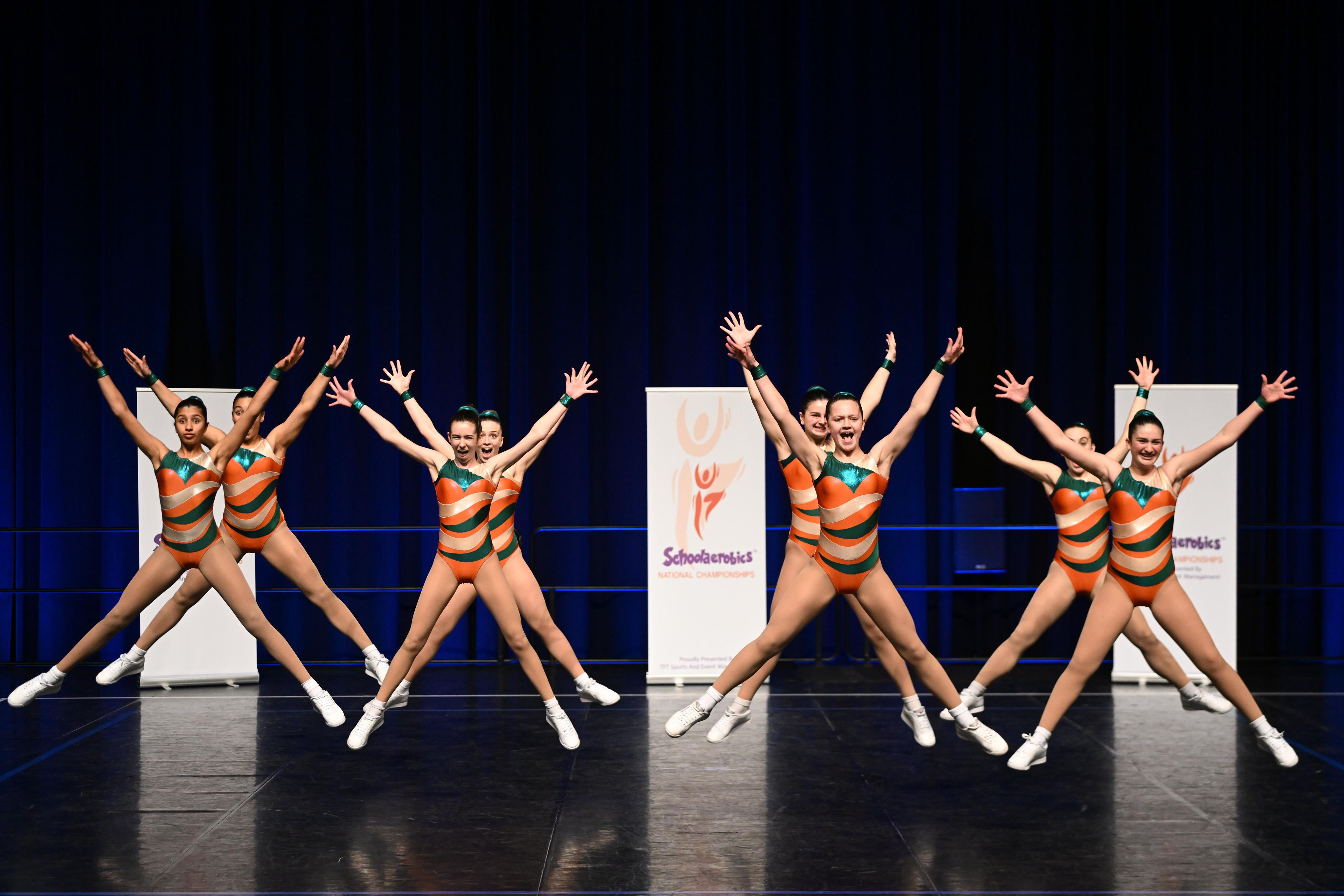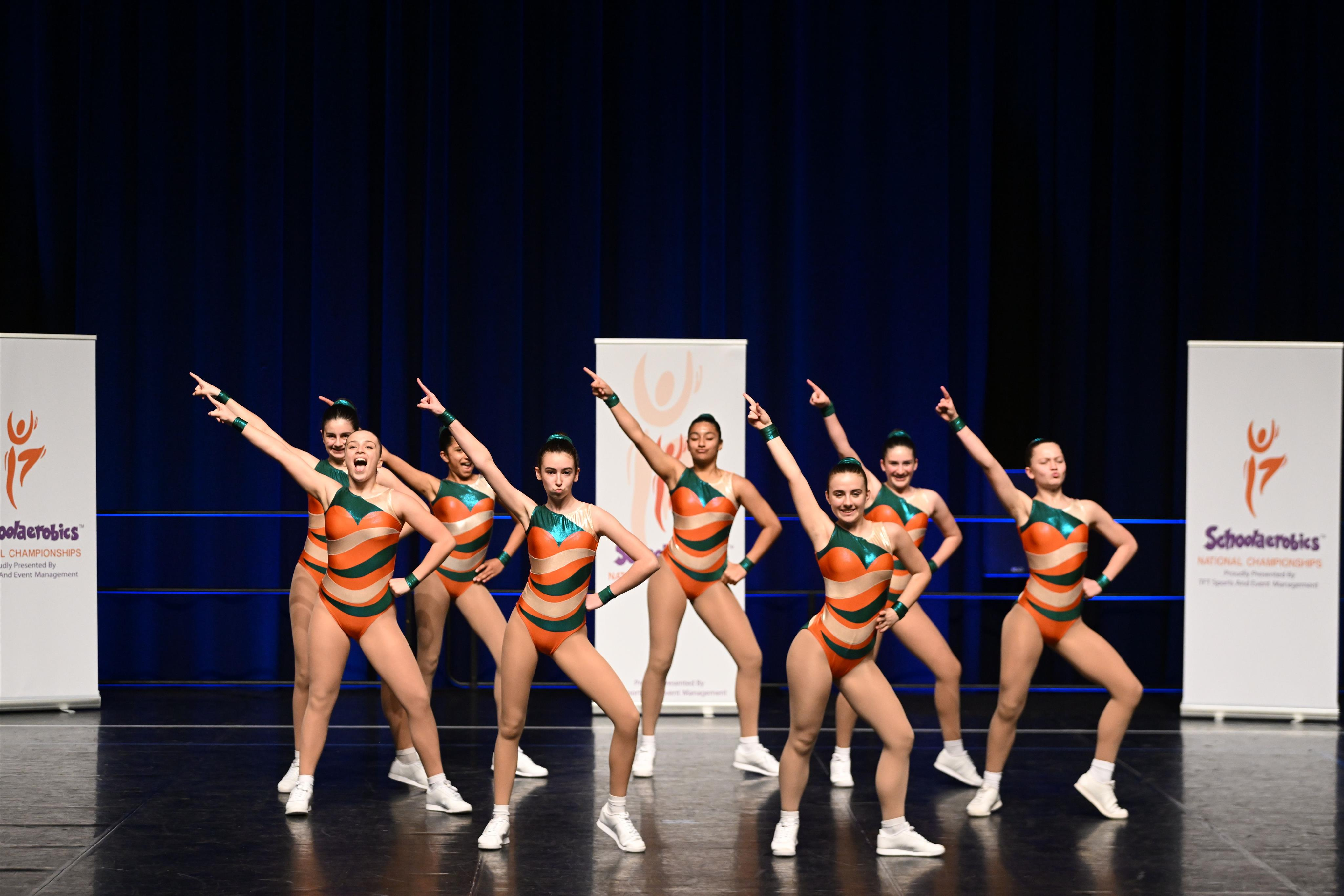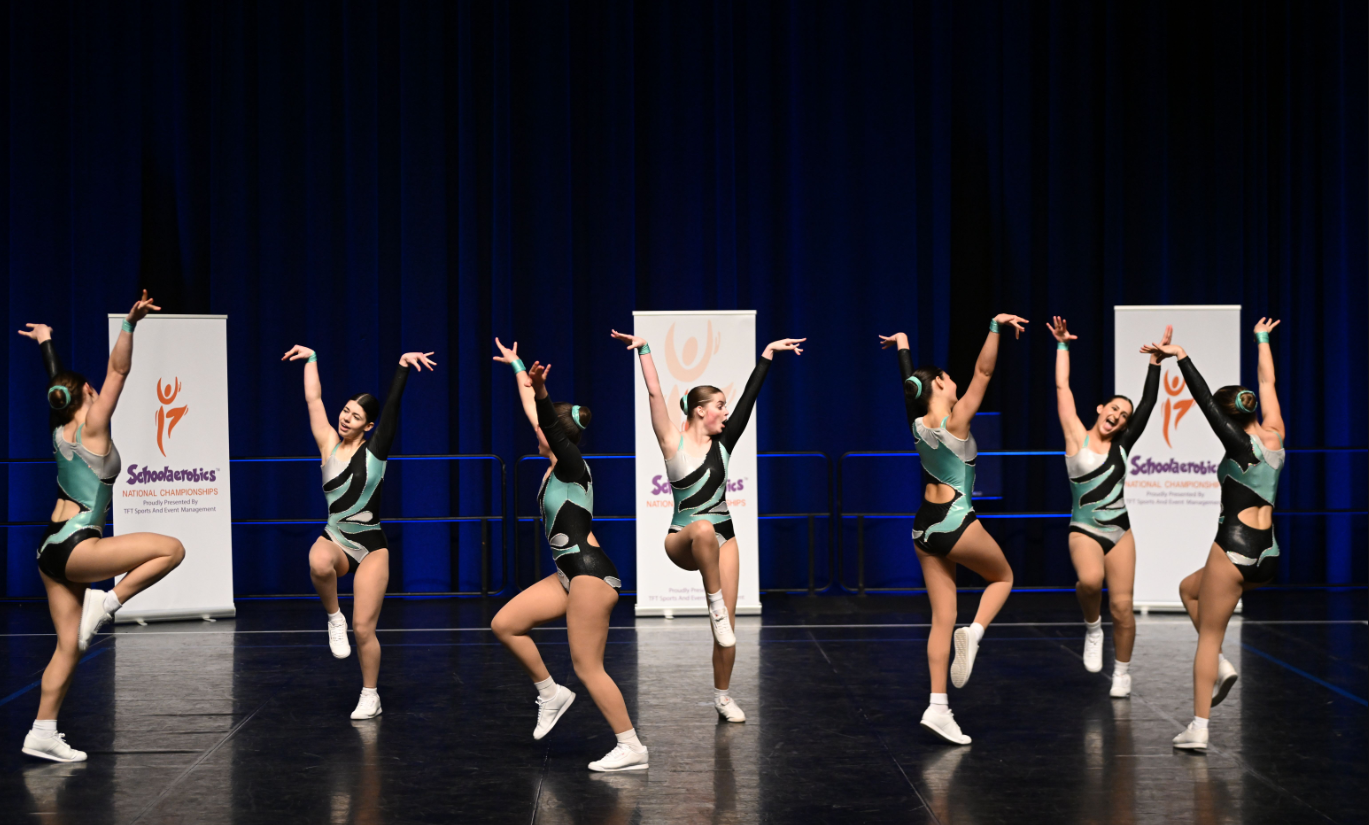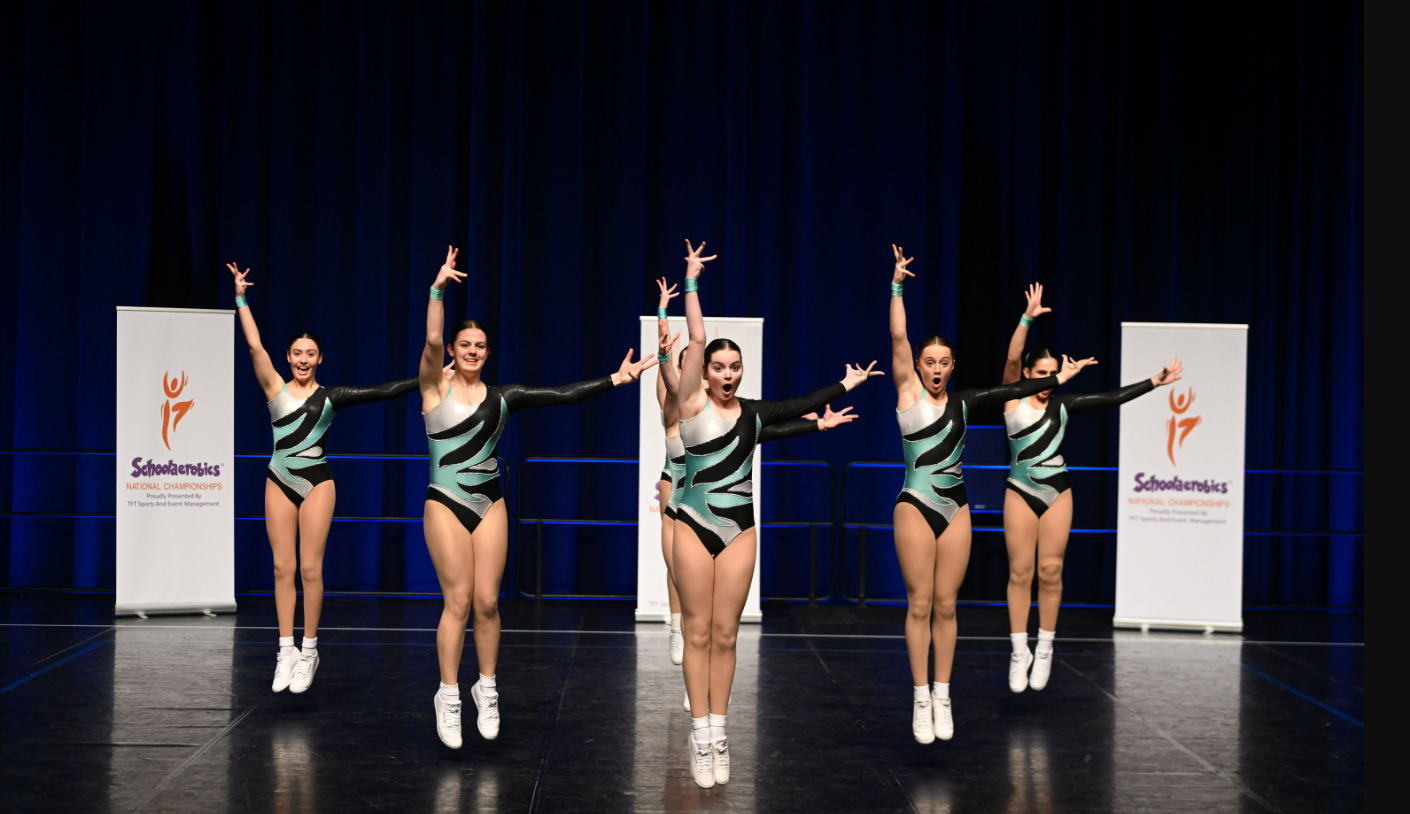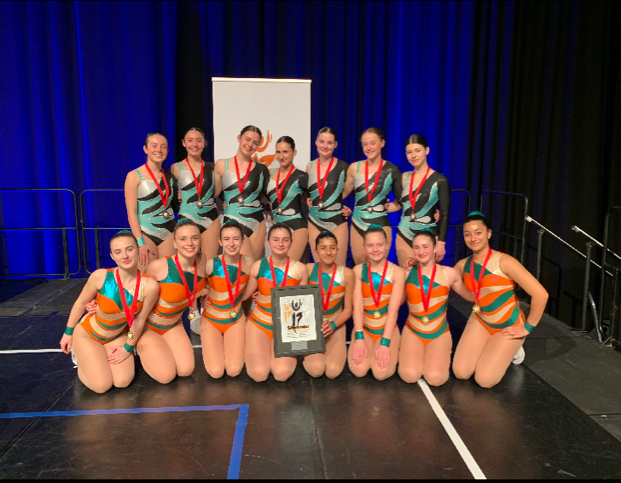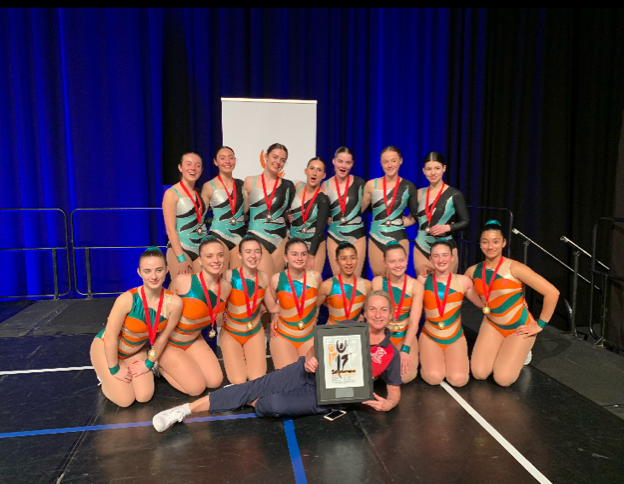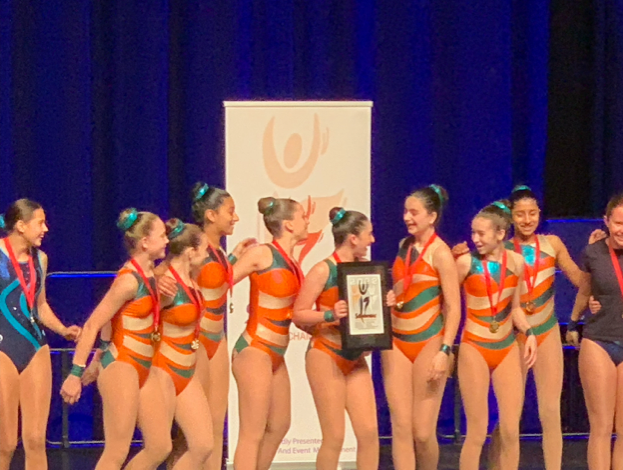 Student Leadership Team 2023

It is with great delight that we announce our Student Leadership Team for 2023.
College Captains – Ashlee and Claudia
Deputy College Captain: Social Justice - Ada
Deputy College Captain: Arts - Alana
Deputy College Captain: Sport - Alissa
Deputy College Captain: Faith - Chenella
They couldn't be happier to be leading our College next year!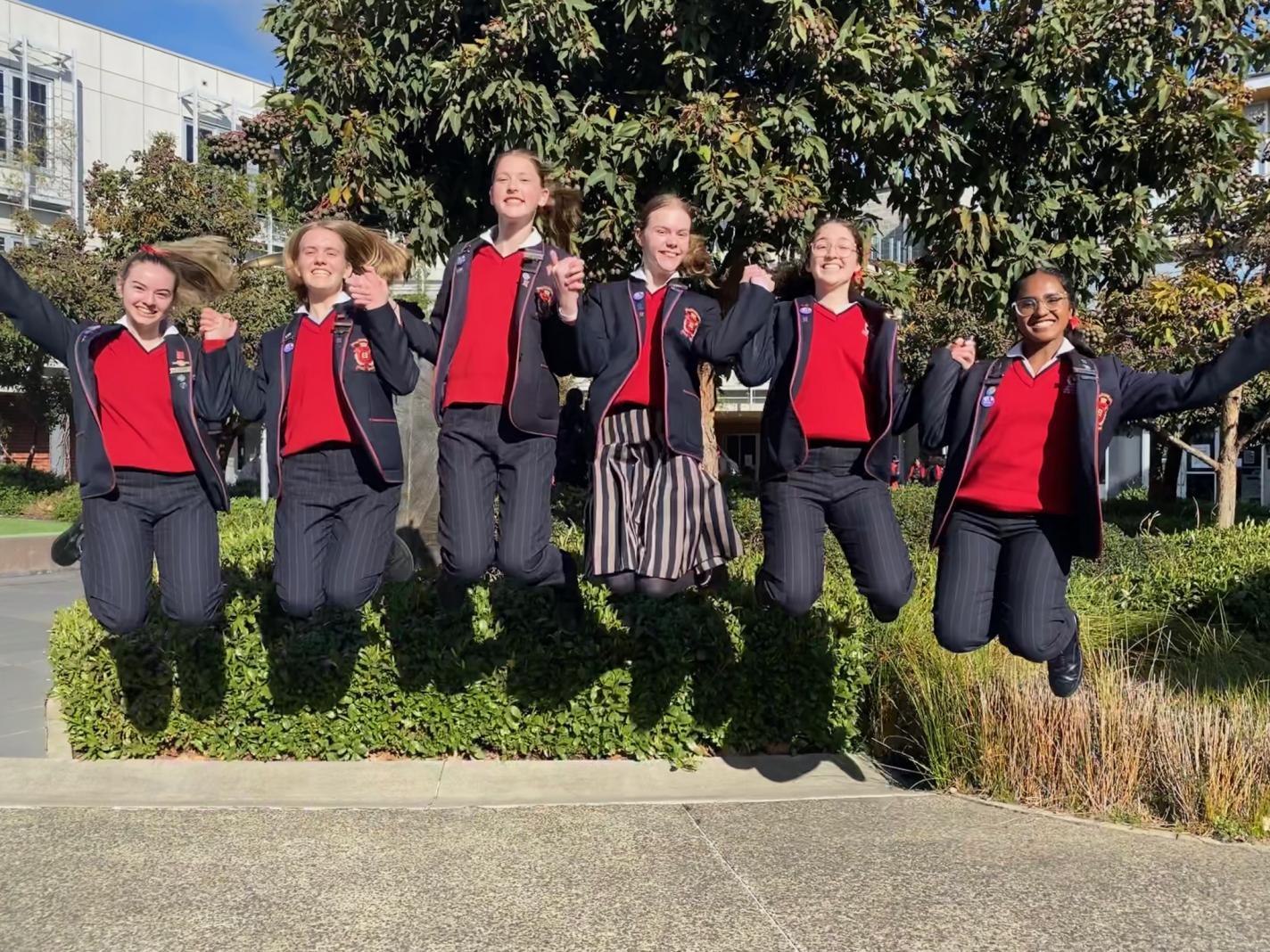 Alliance Française Poetry Competition

"Year 8 and 9 French students participated in the state wide Alliance Française Poetry Competition. The girls rose to the challenge of memorising and reciting a French poem. We had many excellent results and six students have made it to the finals.
We congratulate Zoe, Victoria, Solenn, Sabra, Shenise and Grace on their achievement and wish them all good luck in the finals.
Bravo, les filles et bonne chance!"

Ms Burgio
French Teacher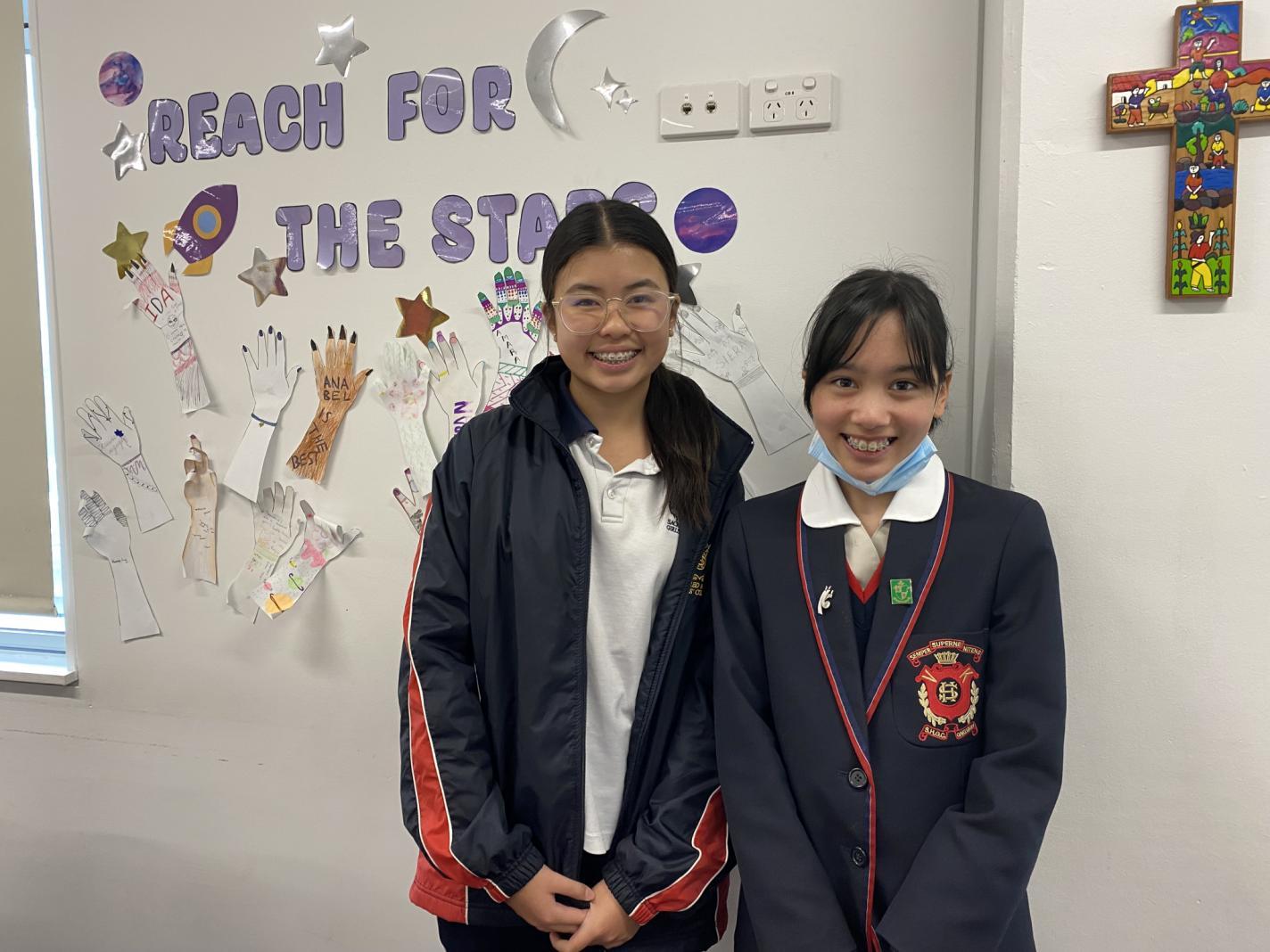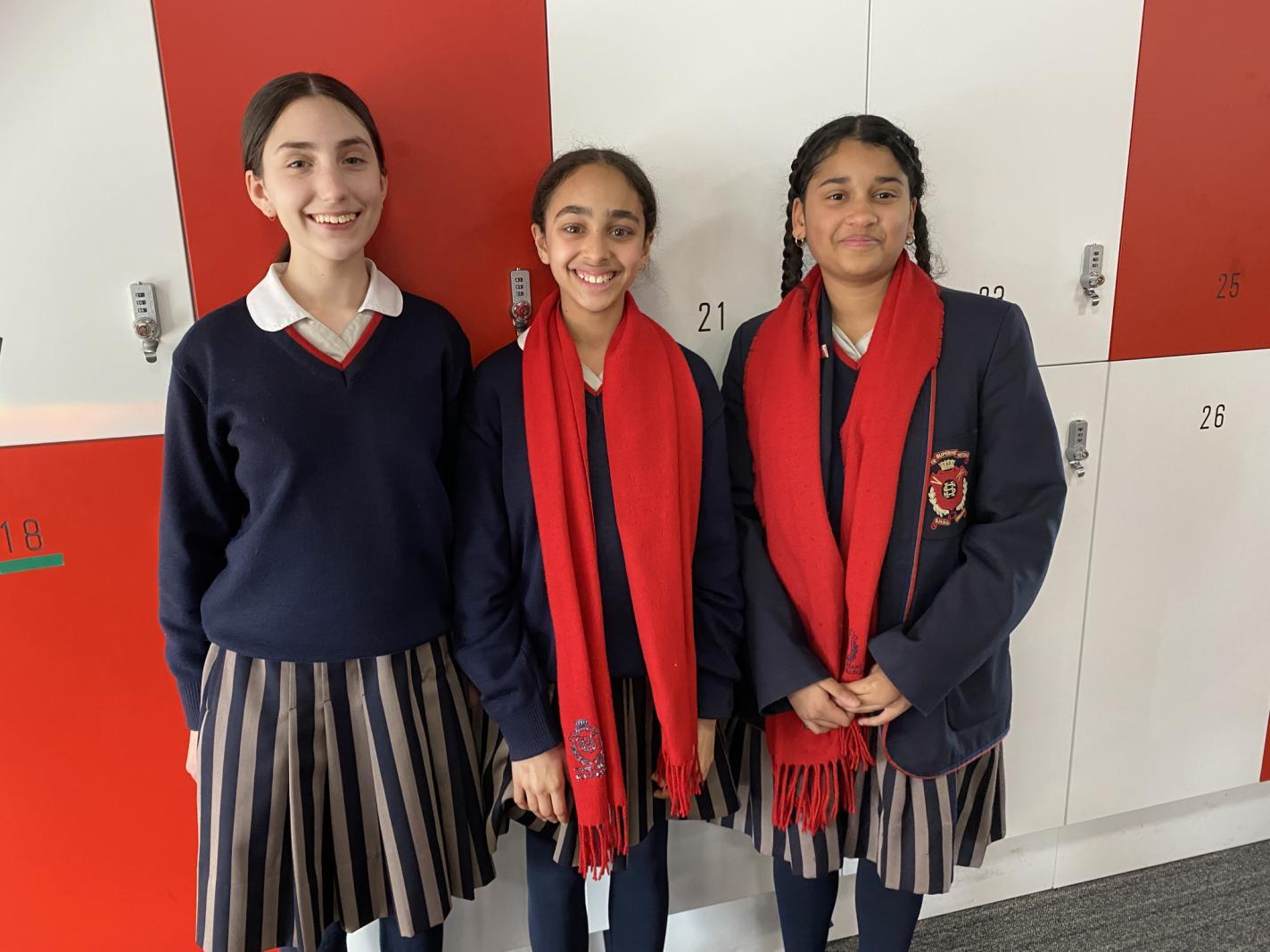 Annual Music Prize

Sacred Heart Girls' College is renowned for our extensive Music program and last Wednesday evening, the Fourviere Centre hosted the 2022 Annual Music Prize. Thirteen students gave heartfelt performances, showcasing their musicality and maturity on instruments including clarinet, flute, French horn, guqin, piano, saxophone and voice.
After much deliberation from our adjudicator, Karina (piano) was awarded first place, with Kiara (guqin) the runner up. The Encouragement Award was presented to Felicity (piano) and the Contemporary Award to Sayumdi (alto saxophone). We offer our congratulations to these students, and all those who contributed to a such a wonderful evening.
You can see Karina perform, alongside our ensembles, at our Annual Music Concert, which will be held this Thursday, 25 August at 7pm in Kendell Hall. All are welcome to join us for this celebration of our dedicated and talented students. General admission.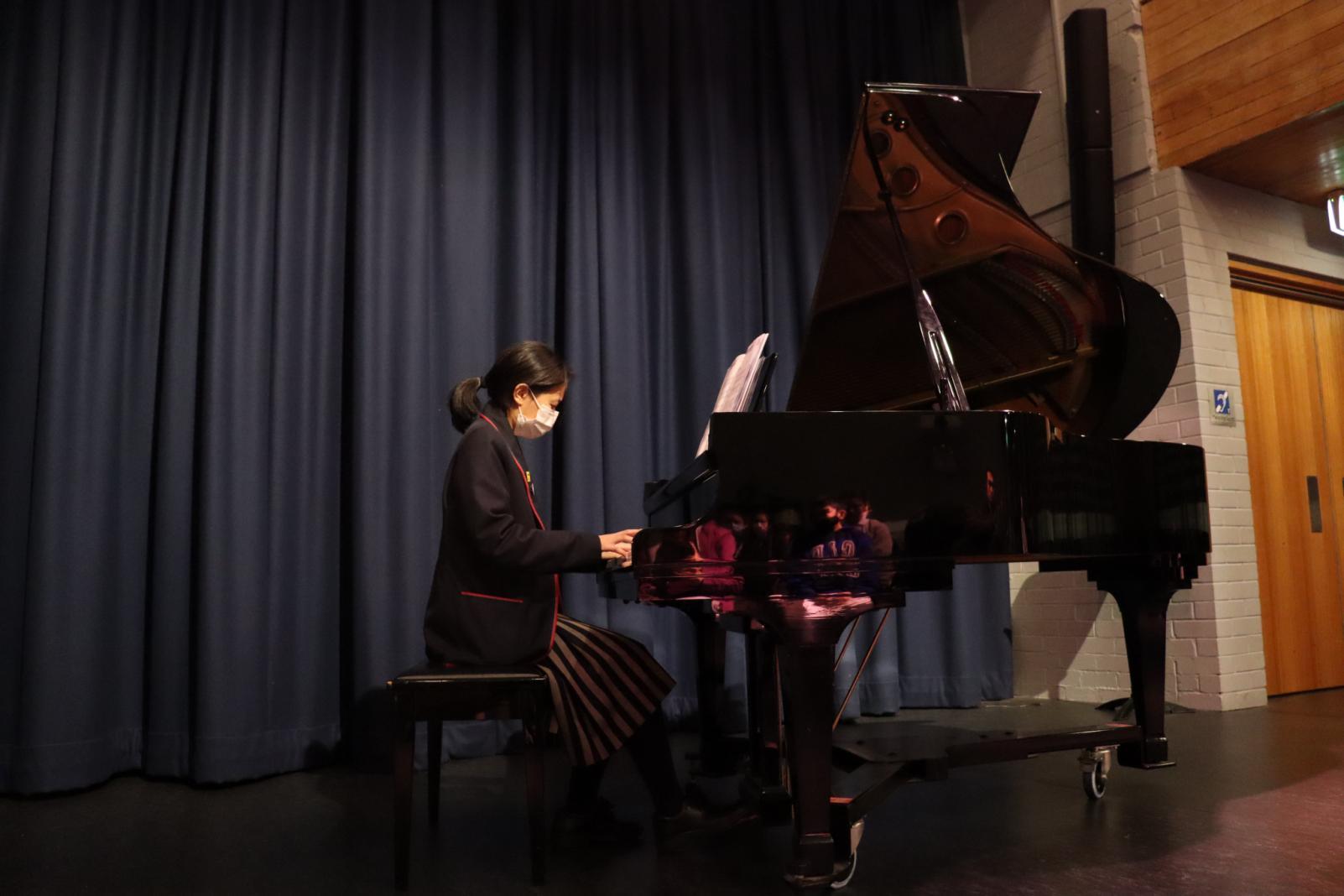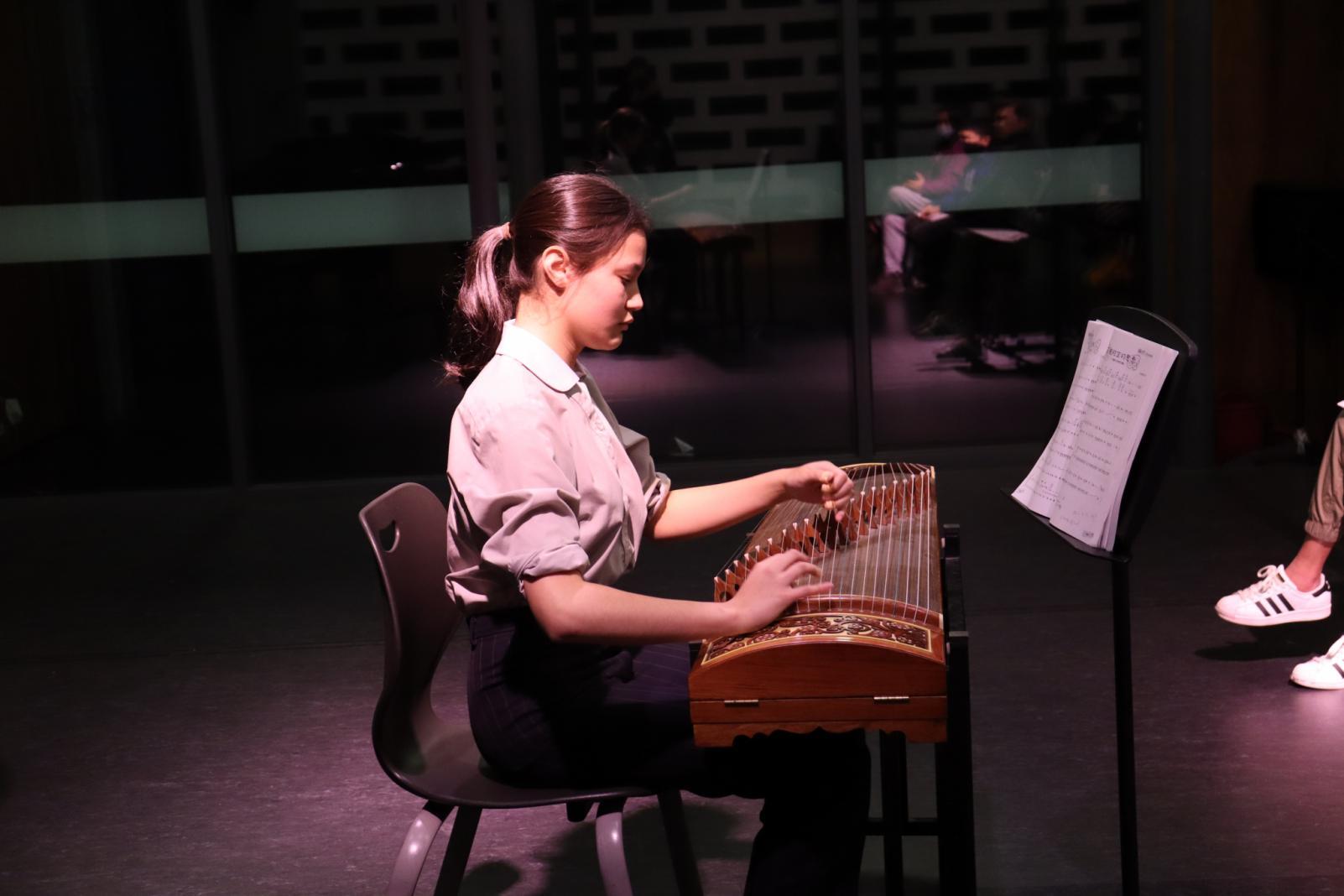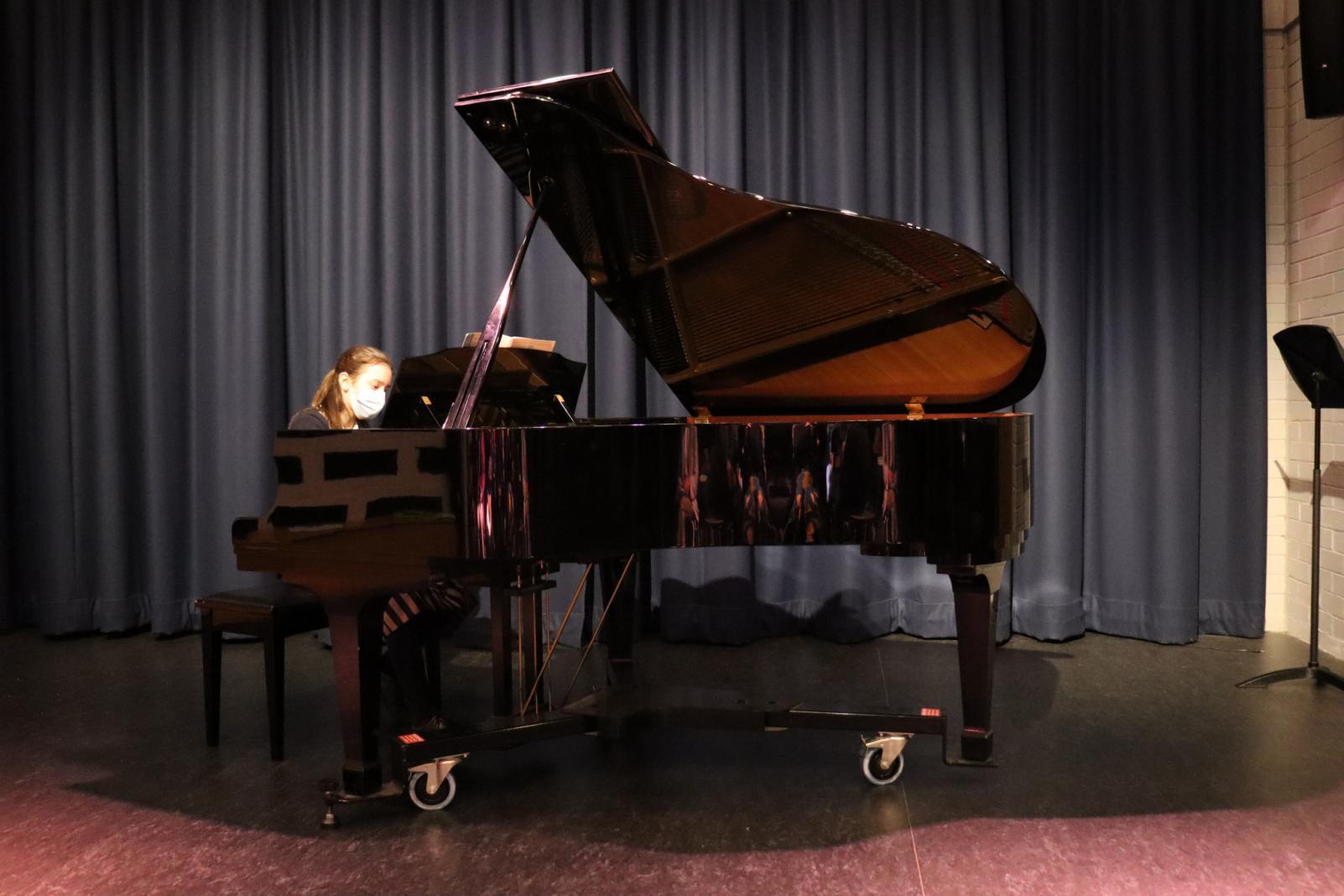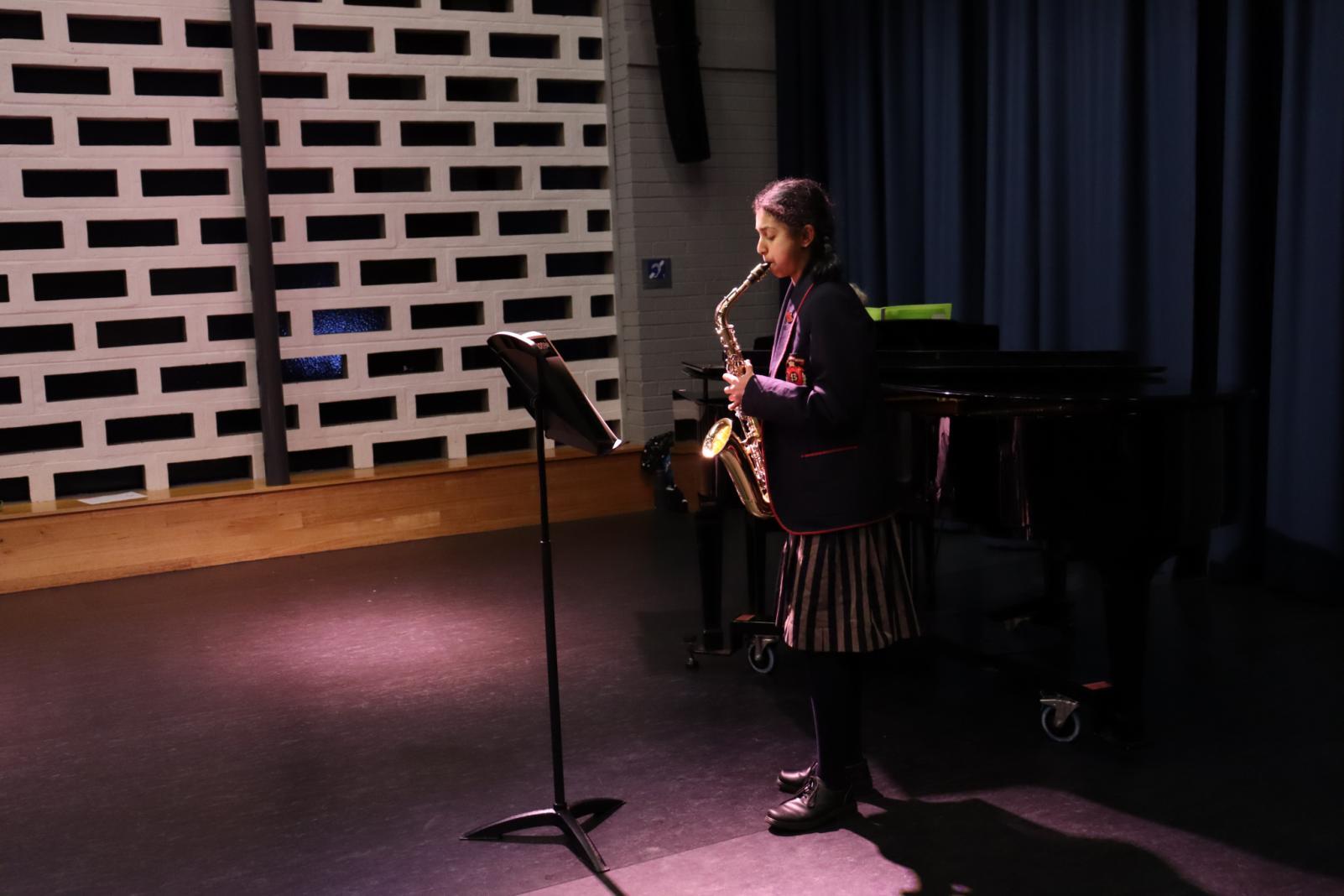 SHGC Trivia Night: Call for DONATIONS
Do you run a business? Offer professional or trade services? Make beautiful creations? Have a holiday house?
We are on the hunt for donations of prizes and auction items for the SHGC Trivia Night.
To be held in October, 100% of all proceeds will go directly to support the work of the RNDM sisters in the Philippines. This is a practical way that you can help to provide education for indigenous girls, a home for street children in Manila, and micro financing to empower women and break the poverty cycle.
If you, or someone you know, is able to support this fundraising effort with a donation of goods or services, please contact Caroline Duckett via email cduckett@shgc.vic.edu.au, or on 9568 5488.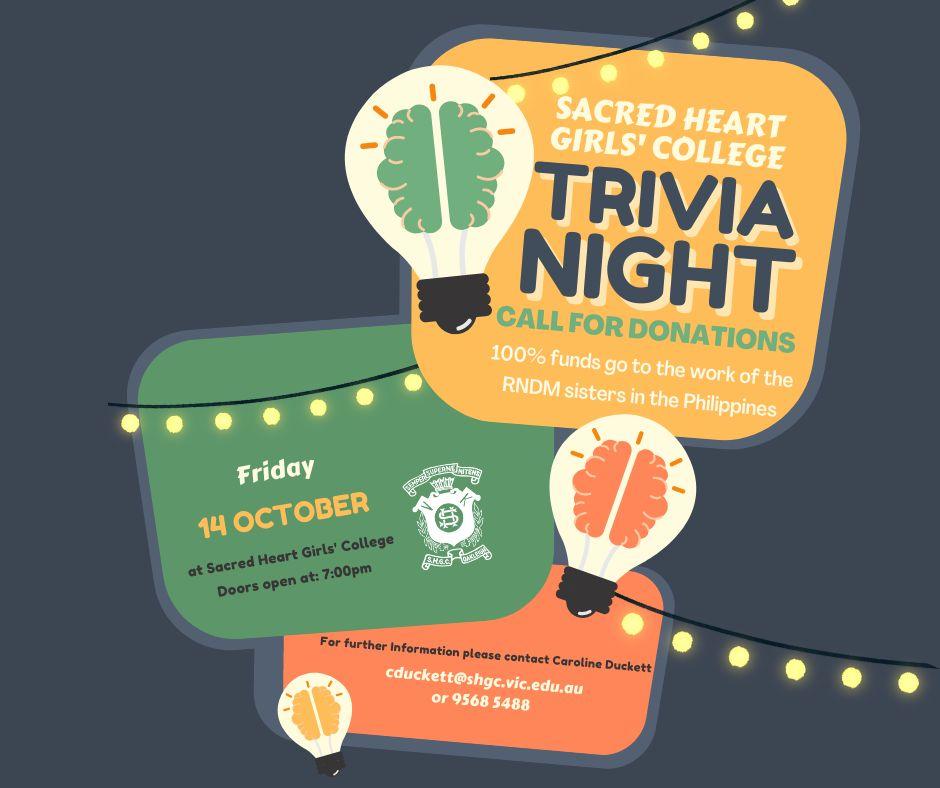 Schoolaerobics National Championships

"This weekend (21 August), the SHGC Aerobics Team is jetting off to the Gold Coast for the Schoolaerobics National Championships.
Both the Senior (Team Vivacious) and the Junior (Team Dynamic) teams are very excited to compete, training every lunch time and after school. We are all very grateful that we get the opportunity to take part in this trip and are very appreciative of our coach, Ms Bear, who has also sacrificed her time to ensure we are ready to win!
We can't wait to compete and show our Sacred Heart spirit!"
Claire
Senior Aerobics Team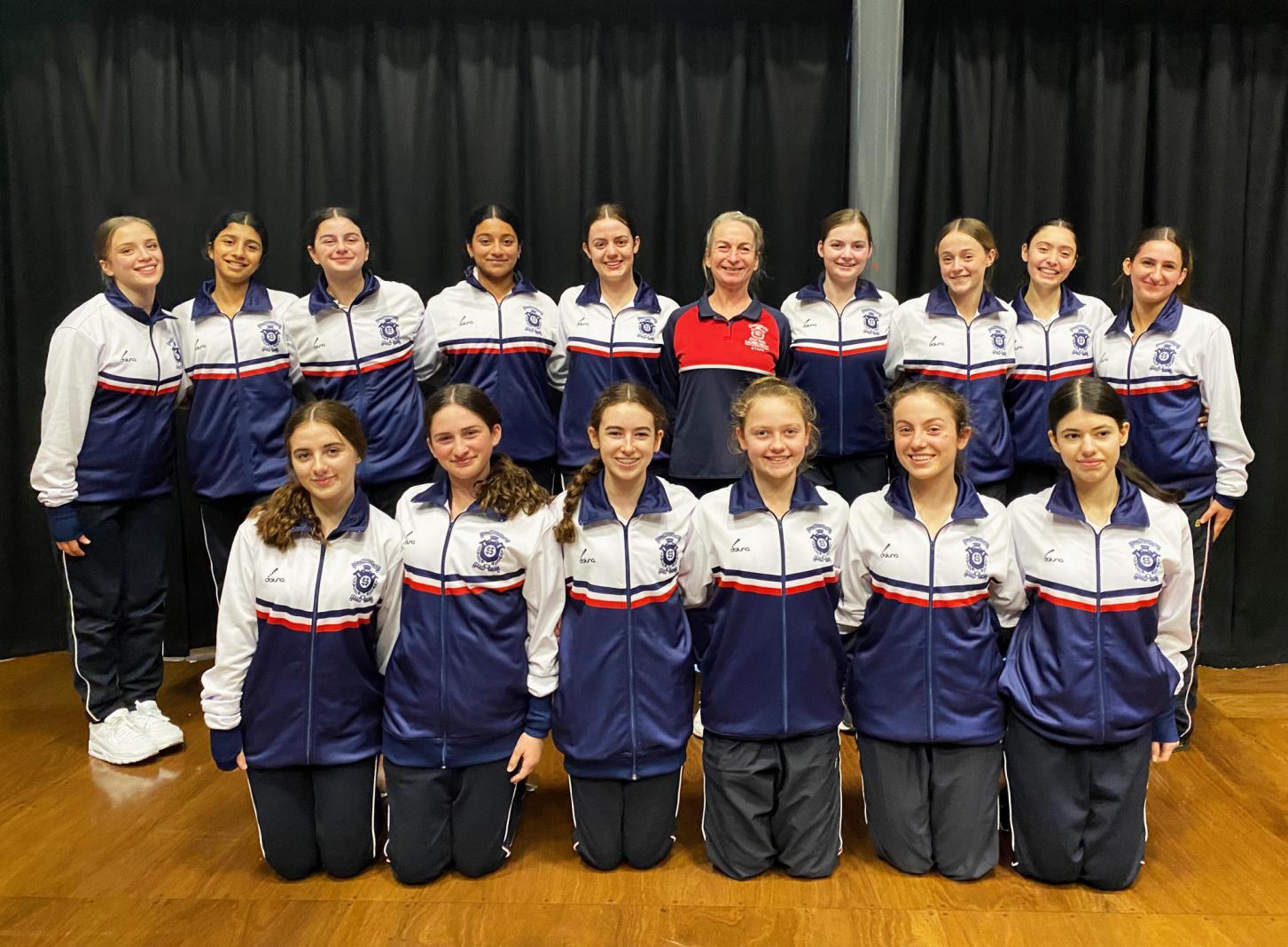 Deakin Law Debate

The Deakin Law Debate provided a unique opportunity for senior students to polish their debating skills and experience the new law school building at Deakin's Burwood campus. The College was represented by two teams who competed exceptionally well. Please join us in congratulating these students for their participation and skill!
Ms Ludica
Teacher: Debating
Big Day In

BiG Day In events are for year 9-12 school students to explore careers in technology. Held at Melbourne University, students gain insight into 'university life' and are able to make better informed decisions about their future.
"Walking into the welcoming community, also known as Melbourne University; we were guided into a massive lecture room where four additional schools and the year 9's, 11's and 12's of Sacred Heart were seated. Various presenters spoke to us about future choices and opened our minds to a wide range of new opportunities such as defence careers by Flight Lieutenant Michael Schramm, Space Jobs by Jenny Mitchell and many more. We were also shown what incredible Adobe tools are at our disposal and how we can activate both our knowledge and creativity to assist us.
Each speaker gave us guidance on what subjects are vital to study in VCE and an outline of what each career would entail and then had booths for further enquiries where we asked more specific questions about IT careers we were interested in. By the end of the day, we all had a raffle where all schools cheered each other on winning a prize, coming together as a community.
Overall, the day was a great opportunity to build knowledge on new and possible pathways we as the future generation can undertake, engage with multiple school communities, and have a chance to encounter a university lecture experience!"
Isabella
Homeroom Rep. Year 11 Red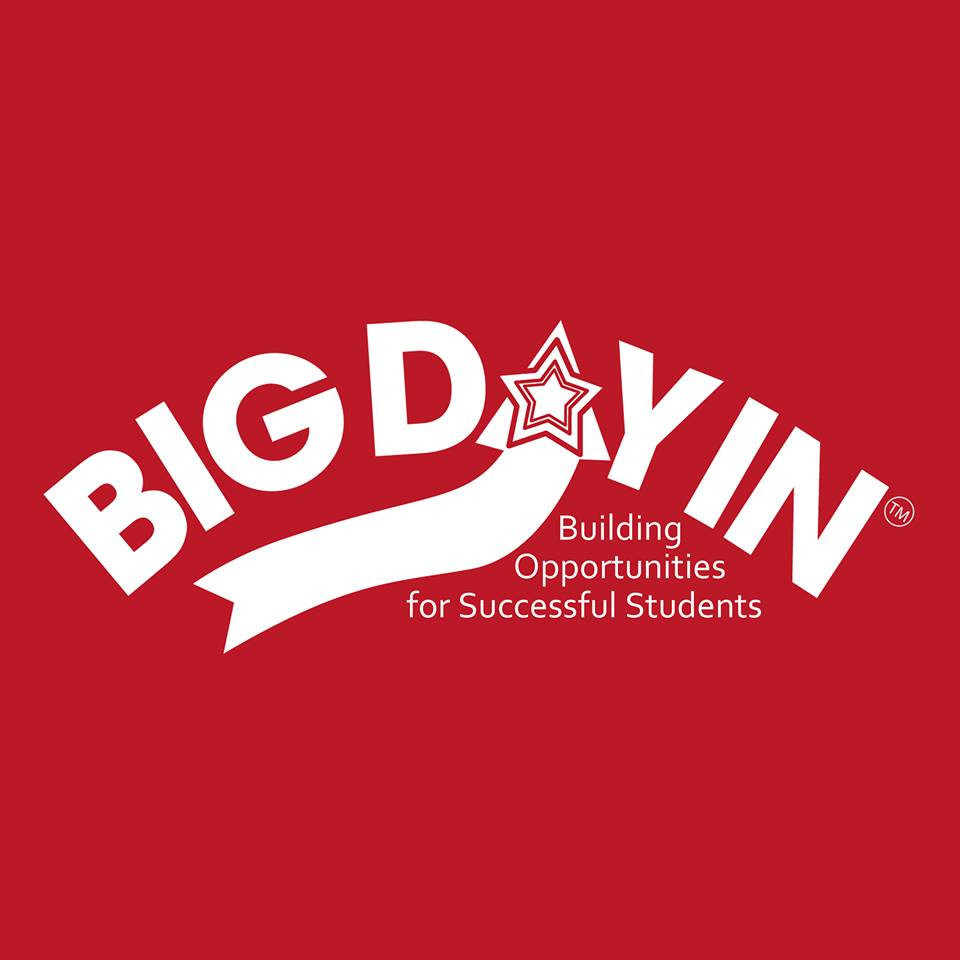 Beauty and the Beast Musical
Have you purchased your tickets for "Beauty and the Beast"? Our students have been working incredibly hard to put together a fabulous show and tickets are selling quickly.
Performances at the Alexander Theatre, Monash University Clayton on:
Friday 12 August (7pm) – LIMITED TICKETS AVAILABLE
Saturday 13 August (2pm) – FILLING FAST
Saturday 13 August (7pm) – FILLING FAST
Book your tickets at: https://www.monash.edu/performing.../event/beauty-the-beast/

Vinnes & Oaklea Hall Students
The Vinnes and Oaklea Hall students hosted the Oaklea Hall Aged Care residents for Afternoon Tea in the library. We had a musical number from Ms Calo and Shania the school cantor, and a song from Leah, year 8.
Cups of tea, sweets, scrabble and conversations were shared. It really did warm the cockles of the heart.
Ms Stokes
Social Justice Leader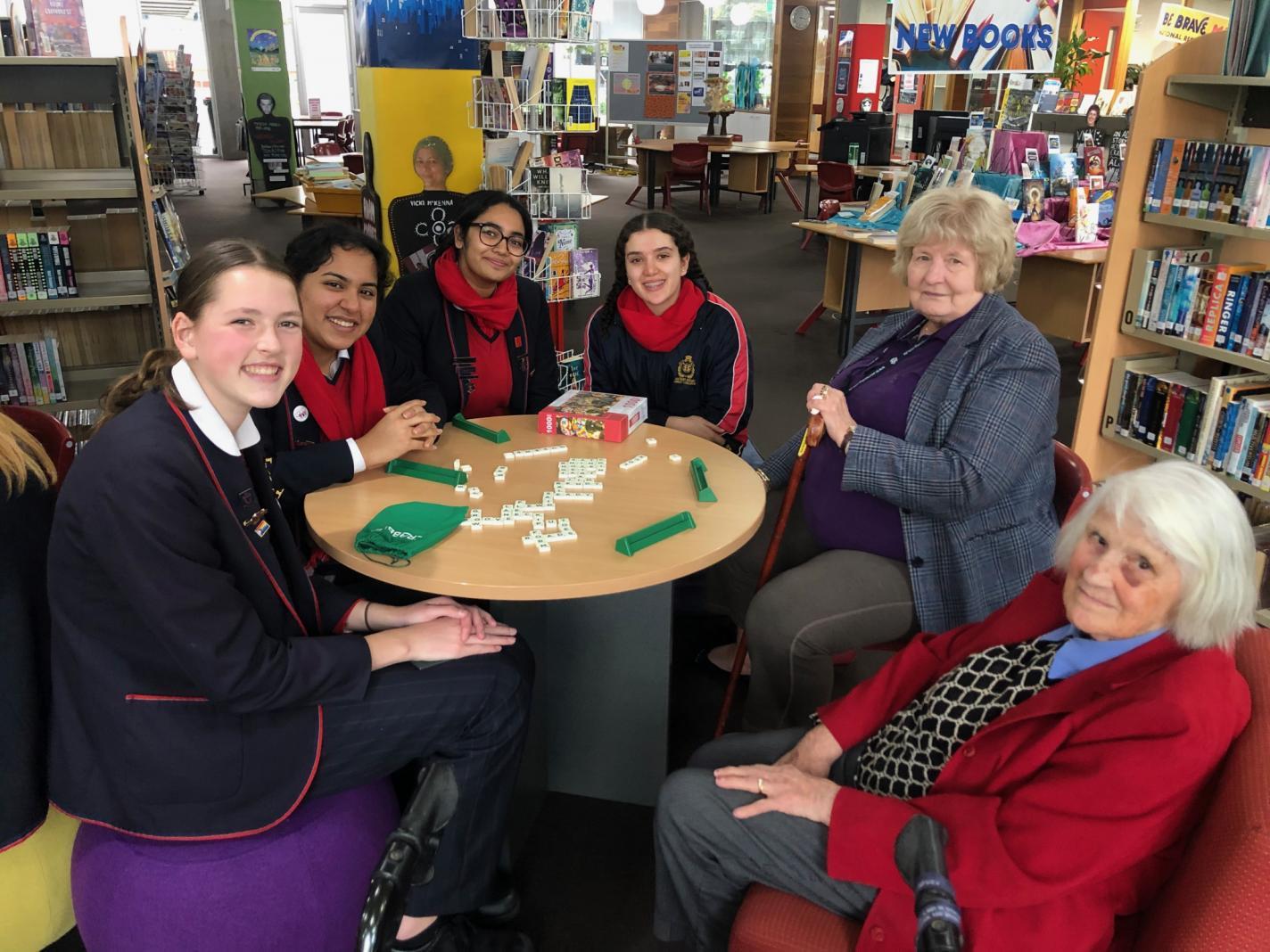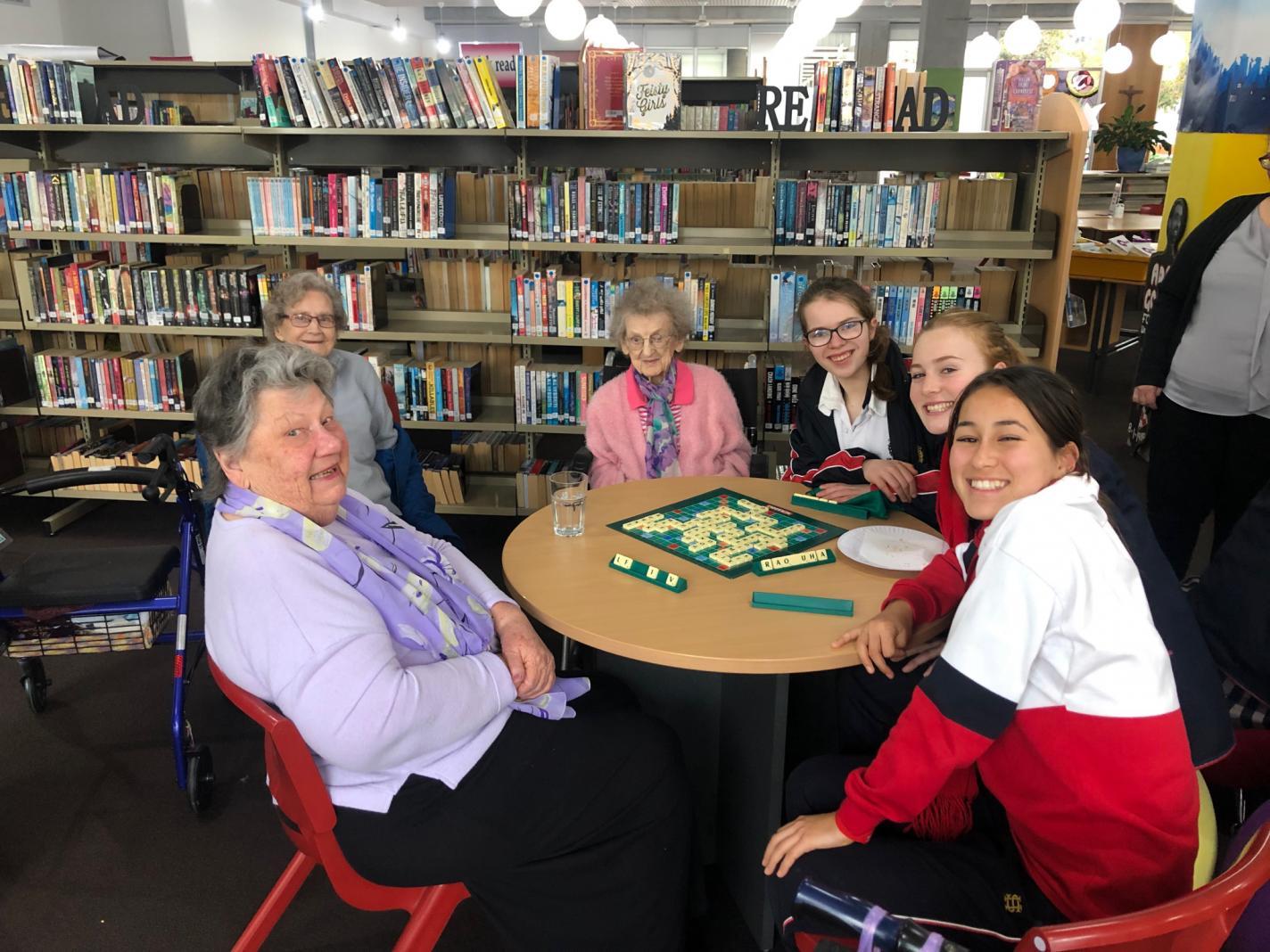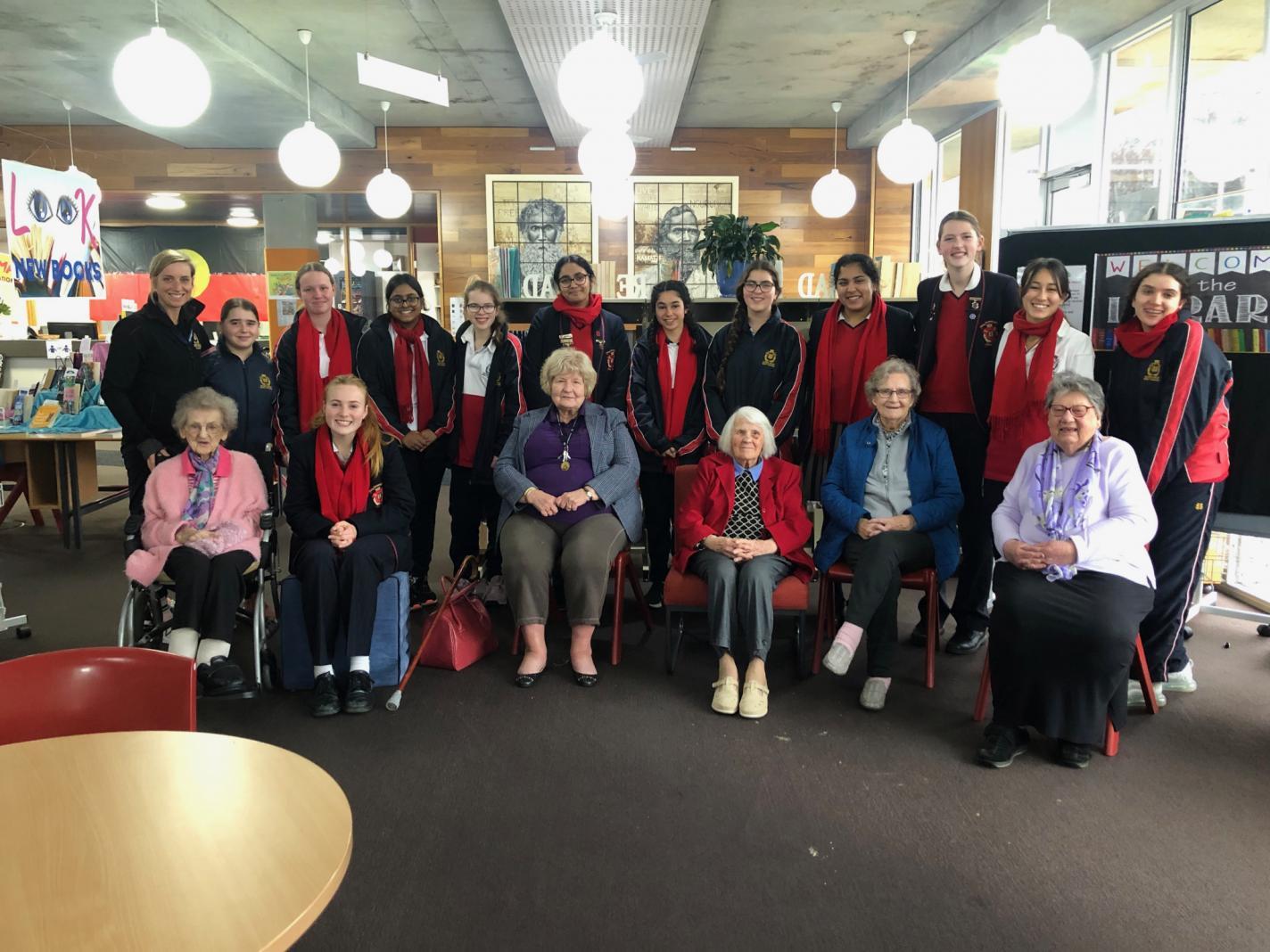 MacKillop Family Services

MacKillop Family Services believes in the right of all children to be free to enjoy their childhood in a safe and loving home, where they are nurtured and have a sense of belonging and cultural identity. Our Year 10 Social Justice Leaders attended a workshop to develop their understanding of how the service supports young members of our community and to listen to the inspiring stories of some of those who have benefited from their programs.
"The first to speak to us was Taylor, a resilient young woman who had gone through the residential care system from ages 12 to 18. Her talk brought us a first-hand perspective of what it was like to move from place to place, never having anywhere to call home or anyone she could depend on. Her hopes for higher education were limited due to financial reasons. Taylor's example really shows the importance for resilience and belief, because through her own efforts and the support of MacKillop Family Services she now holds a full-time position at the MacKillop Family Services in Education and Workshops and had a place to call home.
We took away so much from the experience and developed new connections with students from Loyola College, Emmaus College and Santa Maria College and are grateful to be well informed on what MacKillop Family Services is all about and how they support Social Justice. Sacred Heart supports the MacKillop Family Services through fundraising and awareness and we will continue to work for Justice with Ms Stokes and the Mission and Ministry Team."
Brillant
Year 10
SCSA Volleyball
Congratulations to our Junior C Volleyball team who were undefeated at the SCSA Volleyball competition at MSAC, winning the Grand Final. A special mention goes to Erika who was awarded the Player of the Final medal.
Our other six teams also played well and enjoyed the day. (Senior A – 3rd, Senior B – 4th, Intermediate A – 3rd, Intermediate B – 5th, Junior A – 4th, Junior B – 3rd)
Thanks to Ms Di Maria, Ms Pobjoy, Ms Pritchard, Mr Vinton and former students Millie and Ruby for helping coach the teams.
SCSA Australian Rules
Our Australian Rules footballers recently took to Royal Park for the SCSA round robin competition.
Our Intermediate team (Years 9 & 10) were our best performing team on the day, winning their first three games to earn a place in the Grand Final. Our Lady of Sion, who were undefeated, proved too strong in the deciding match.
Despite some late withdrawals, our Junior team (Years 7 & 8) gave it their all, and scored one win, even with three players down. Our Senior team (Years 11 & 12) played quality opponents in their first three matches but looked on track to win their final game before their opponents kicked a goal with the last kick of the match.
Thanks to our super coaches Ms Unwin, Ms Pritchard and Mr Pearce and to Ms Di Maria for all of her work behind the scenes.
Year 11 Visual Communication & Design
Take a moment to enjoy the amazing folio of work from our Year 11 Visual Communication & Design Students.

CHARLEY HARPER
Charley Harper was born in 1922 and died in 2007. Charley Harper's unique use of the design elements and principles with a minimalist approach is unmistakeable. His work includes illustrations, and posters for clients such as Ford Times magazine and Golden Books, national parks and other wildlife organisations. Recently, his work has become popular again, and you can find many design examples that are clearly influenced by his original illustrations.
Brief:
Create a poster that illustrates an animal, insect or reptile using the style of Charley Harper and incorporate the design elements and design principles.
Requirements:
Produce an A3 poster that illustrates an animal, insect or reptile using the style of Charley Harper and incorporates the design elements and design principles. All research, thumbnails, concept development, evaluations, digital samples and rejected compositions should be submitted for assessment.
Teacher: Filip Toth
Sr Joan Chittister

"A leader is not defined by their academic success or the education they have grown up with. Being a leader is having a passion for change and acting upon it, sharing your interests with the world and having the courage and kindness to make an impact." – Joan Chittister
In May, students and staff from Sacred Heart Girls' College attended a presentation by Sr Joan Chittister OSB, a practical theologian, which focused on the ideas presented in her latest book "The Time Is Now: A Call to Uncommon Courage".
"Attending the conference with Sr Joan Chittister gave us an insight on how we, as emerging leaders, can bring change into this world. Whilst we touched on many subjects, the most prominent idea was that change can start with something small. Becoming a public intellectual requires one to speak on their passions and connect with others through their hearts.
A big thank you to Ms Stokes and the Leadership Team for giving us the opportunity to attend this special event."
Ada (Year 11)
Premier's VCE Award

Congratulations to Aurora Lahur (Class of 2021) and Claire Duckett (Year 12, 2022) who were recognised with a Premier's VCE Award for their outstanding academic results in 2021. Aurora received a Study Award for English and Claire was recognised for her achievements in Health and Human Development.
The annual Premier's VCE Awards recognise the top-performing students in the state. This year, 298 students across 90 subjects were recognised with awards for their exceptional results.
To view the full Honour Roll and to read more about the Premier's VCE Awards, visit: https://www.vic.gov.au/premiers-vce-awards